Pharmacy Technician Day: How we Celebrated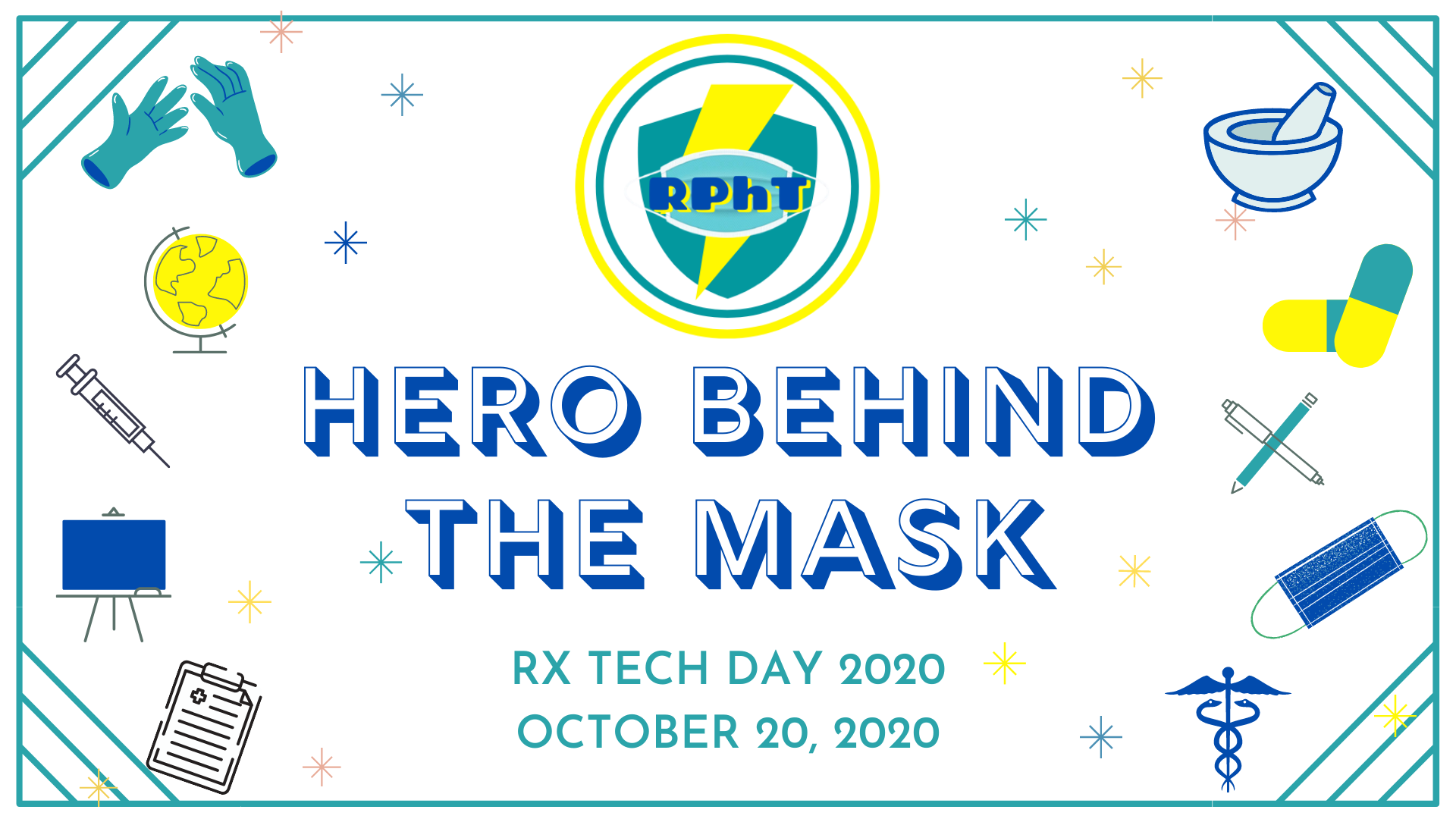 Despite the changes that have taken place this year, pharmacy technicians came together on October 20 to celebrate our essential role. Here's a recap of how the day was celebrated…
Throughout the day PTSA and pharmacy technicians from across the globe shared information about our role and expressed pride in being a pharmacy technician.

A new group account @PharmacyTechInt was launched on Twitter as another way of bringing technicians together to raise awareness of the existing and developing roles of pharmacy technicians across the world. Closer to home pharmacy technicians took some time to share Why we love being pharmacy technicians (video) and Some Ways Pharmacy Technicians Can Help (video).
Pharmacy technicians were invited to submit posters depicting projects they've completed in the workplace for the Pharmacy Technician Day Poster Competition. Posters were evaluated based on the poster contest rubric and a winner was selected. First prize of $500 sponsored by Fresenius Kabi was awarded for Patient Specific Medications by Samantha Bruun RPhT  (Project Team: Michelle Smith, Lacey Yasinski, Randi Karlson, Bodil Schoendorfer). Check out all the posters submitted this year here.
PTSA members also came together to have some fun with the Technician Trivia Takeover event. Participants tested their knowledge of pharmacy related trivia answering questions like "What drug comes from foxglove?" and "Is Aggron a drug or a Pokemon?" Despite being put to the test, participants had a lot of fun. One member said, "Good questions. Commentary was good – interesting to get the background on some of the info." Another member shared, "It was nice to do something a little light hearted for tech day". Participants were ranked based on the percentage of correct answers and the speed at which they answered the questions. The following participants were awarded a gift card prize:
1st – Vickie Pulsifer
2nd – Tracy Peters
3rd – Kirsty Parent
4th – Jenn Bean
5th – Susan Iannuzzi
6th – Kayla Debruyn
7th – Samantha Bruun
8th – Diane Reeder
9th – Kathleen Rasmussen
10th – Rhonda Bodnarchuk
How did you celebrate Pharmacy Technician Day? Share your experiences in the Comments below.