Assigning Sterile Recipe BUDs: Recorded Webinar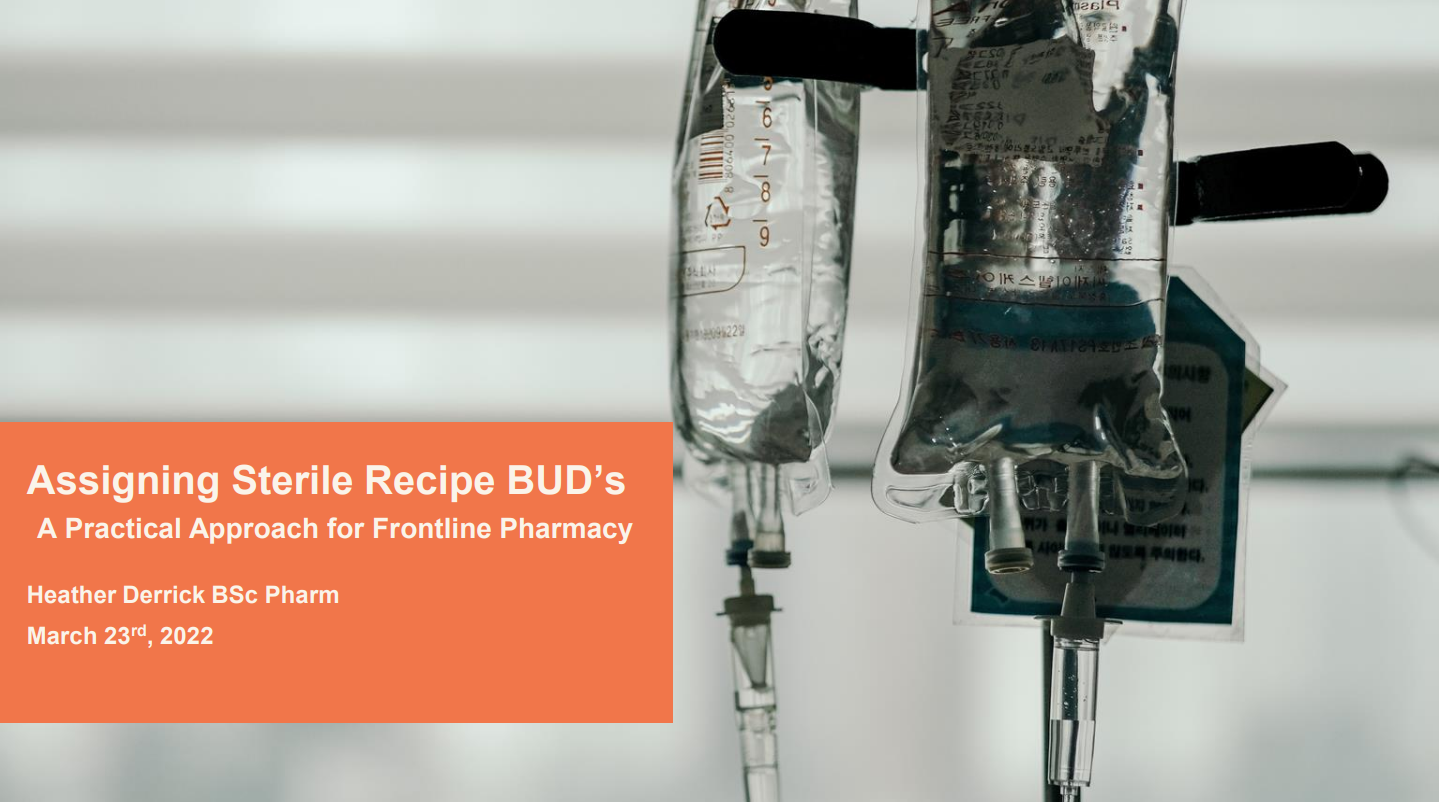 On March 23, 2022 Heather Derrick, Bsc Pharm shared a practical approach for reviewing sterile compounding formulas and considerations for evaluating stability and assigning beyond-use-dates in a live webinar.
Objectives:
By the end of this session, participants will be able to:
• describe the core components that contribute to a sterile product beyond use date (BUD)
• assess and apply available stability data and NAPRA sterility guidelines to a sterile product recipe to assign a BUD
Speaker:
Heather Derrick is a Clinical Practice Leader with Alberta Health Services (AHS) Pharmacy based out of Central Zone. For the last 7 years she has practiced on the palliative care and general medicine acute care unit at the Red Deer Regional Hospital. For the last 2 years she has been working with the AHS Compounding and Repackaging team to review the existing sterile product recipes to optimize BUDs and maintain NAPRA compliance.