Congratulations to the 2021 Poster Contest Winner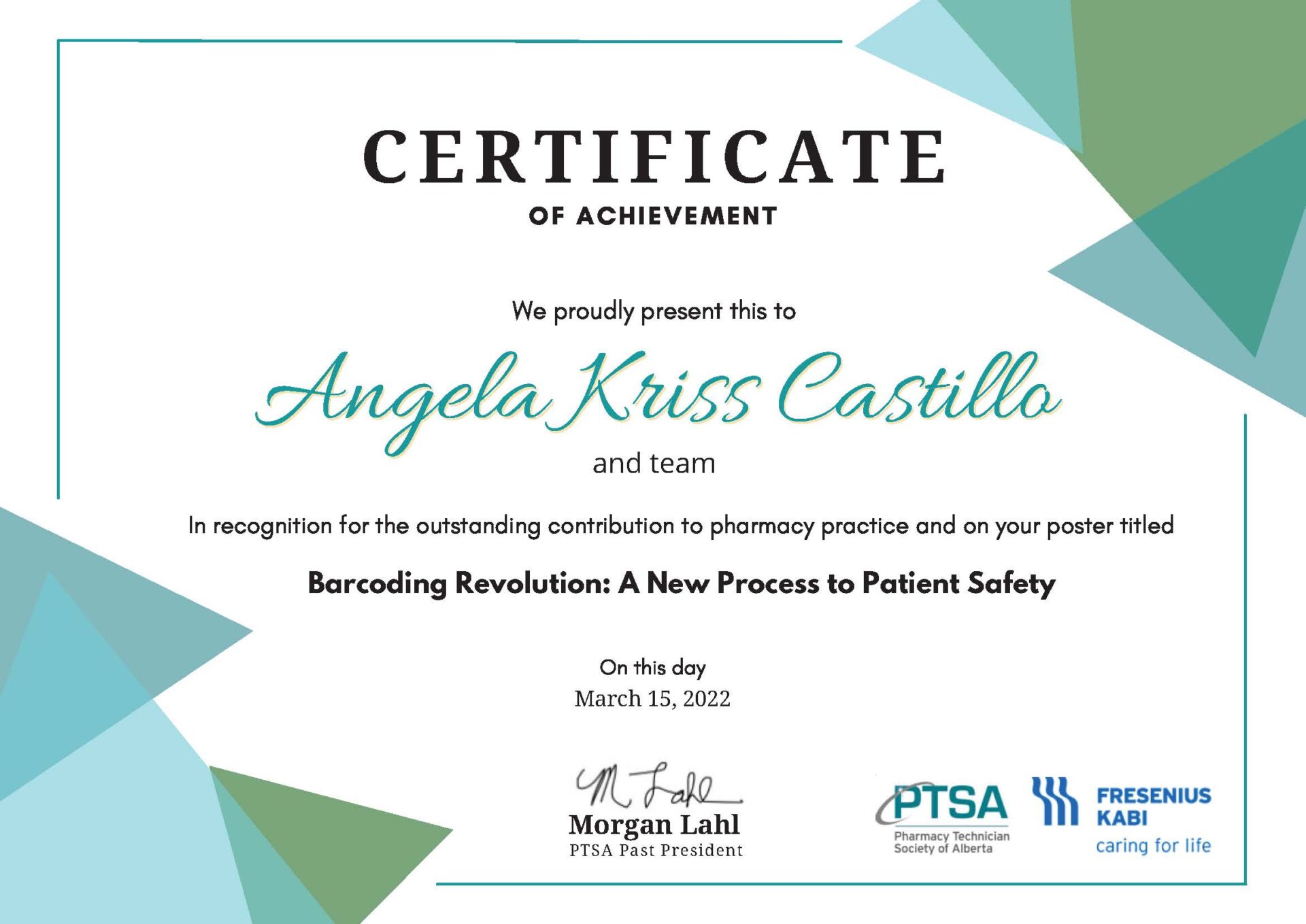 On March 15, 2022, the finalists from the 2021 Poster Contest sponsored by Fresenius Kabi shared their poster presentations live during a special Pharmacy Appreciation Month event. The posters had been judged by the awards committee (Ahmed Abouzeed, Neelu Duhan, Linda Hoang, Morgan Lahl, Melissa Salacki, Sharon Van Wert) according to a rubric prior to the event. The scores from all committee members were used to select the contest winner which was announced live.
Congratulations to Angela Kriss Castillo (and team) for their poster titled Barcoding Revolution: A New Process to Patient Safety!
This contest wouldn't be possible without the generous support of Fresenius Kabi. Fresenius Kabi provided a $500 cash prize to this year's winner. Check out the winning poster and runner up below!
Winning Poster
Barcoding Revolution: A New Process to Patient Safety submitted by Angela Kriss Castillo, RPhT (Project team: Angela Kriss Castillo, Romelie Hillman, Christina Klassen)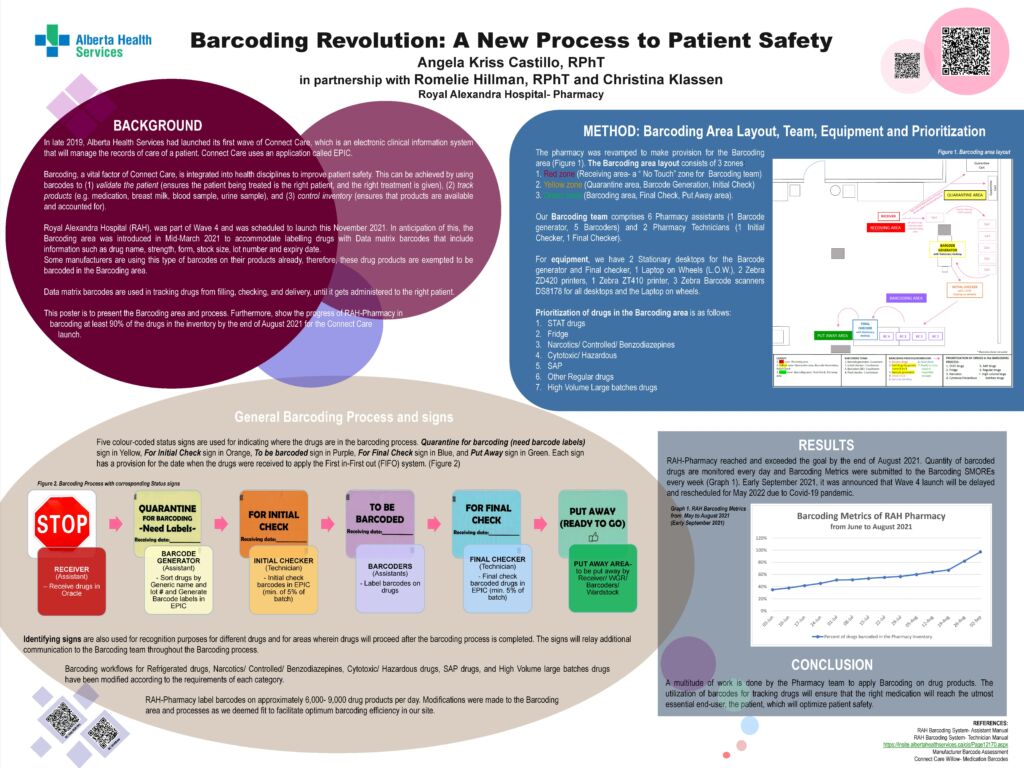 Runner Up
On the Contamination Hunt: Investigating OOS Results submitted by Teresa Hennessey, RPhT (Project team: Teresa Hennessey, Chaela Barry, Jamie Burkett, Lana Chirkoff, Lisa Hynes, Riza Ocampo, Anelise Owergoor, Cindy Thai)

---
We encourage everyone to start thinking about creating a poster for the 2022 poster contest – more information coming soon!
Need some help getting started? Check out the online continuing education module and accompanying resources to learn how to create a poster. Stay tuned for more information soon!