That's a Wrap! – 2021 Alberta Pharmacy Technician Conference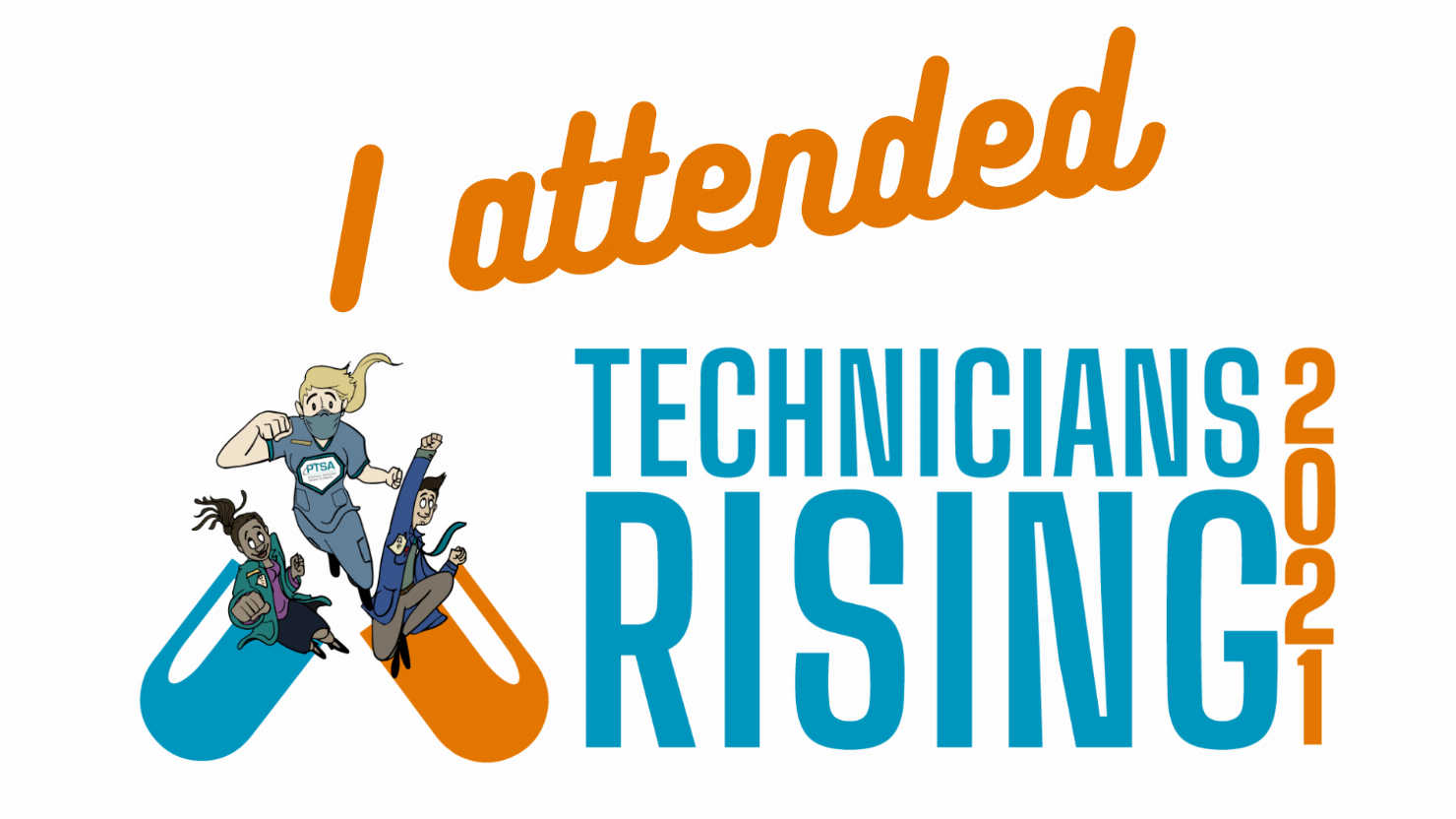 Thank you to all who attended the 2021 Alberta Pharmacy Technician Conference, held virtually via Zoom Webinar on September 11th and 12th!  We had over 250 registrants, from 7 provinces across Canada.
We had a diverse line up of presenters, each offering something that could be taken back and used in practice. All presenters were well received, with 'amazing', 'inspiring' and 'relevant' being used to describe them in multiple comments. Attendees were happy to see so many pharmacy technician presenters.  Fate, Fortitude and Forgiveness; 2SLGBTQ+ Pharmacy Care; and There is a Patient Behind Every Prescription were the highlights for many, providing that personal perspective.  The Wound Care and A Day in the Life of a LTC Technician sessions allowed us to offer topics that have been requested by past attendees.  Investigational Medications and Working in Outreach Pharmacy gave us a look into alternative practice areas for pharmacy technicians.  It's in Your 'Breast' Interest and Biologics & Biosimilars provided a focus on medications.  I always enjoy attending the conference – with an open mind, I can usually find a little 'nugget' of information in every session that I can take back and use, even if the information is coming from an area that is unrelated to my current practice setting.  Thank you once again to all of our presenters – Andrea Davis, Danielle Bilodeau, Wendy Lindeman, Nicole Johnston, Karyann Dorn, Dr. Dylan Moulton, Carla Dumka, Melissa Olson and Melissa Sheldrick.
The continued success and viability of our annual conference would not be possible without the support of our industry partners and sponsors.  We were able to welcome back our sponsors this year, with a creative approach to virtual sponsorship.  The response we received was far beyond our expectations, and we are truly appreciative of their contributions.  Thank you to our Diamond Sponsors: HealthPRO, Ascensia, Sterinova, Healthmark, Apotex, Fresenius Kabi and TD Insurance; our Emerald Sponsors: Teva and HSAA; our Ruby Sponsors: Sterimax, Merck, Brokerlink Insurance, and Omnicell; our Opal Sponsors: Bow Valley College, Costco, Shoppers Drug Mart, and Xenex; and our Activity Break sponsor, Norquest College.  The Peaceful Creases activity break offered the opportunity to fold either paper or your body and was brilliantly executed by Vanyelle Behr and Jennifer Atkins.
All of your comments have been reviewed and will be forwarded to the 2022 planning committee, with recommendations.  All responses are appreciated, and I would like to address a couple of them here, for clarity.  There was a suggestion to have the sponsor commercials played during the breaks, instead of the lunch break, and also for the Ascensia and Healthmark demo sessions to have been longer or start later.  CCCEP requires there be a minimum of 15 minutes between any promotional content and conference education content, so we tried to provide a balance between starting the conference too early and being able to provide the additional content.  Thank you to all who attended the morning demos – the response was more than we expected.  Playing the commercials at the start of the lunch break allowed us to have the 15 minutes on either side, with the PTSA AGM on Saturday and the Awards presentations on Sunday right before the lunch break.  We appreciate you taking a few minutes to view the commercials and support our sponsors.
Lastly, thank you to all of my fellow planning committee members: Lindsay Fraser, Katherine Haughton, Teresa Hennessey, Diane Reeder, Allie Weaver and Ivan Yu.  You took the feedback from 2020 and planned a well-balanced conference and used a creative approach to exploring virtual sponsorship. As one comment put it "By far, the best conference I have been to yet!" – and that is all thanks to your combined efforts.
Planning committee members are needed for the 2022 conference.  Please consider that YOU could be a valuable addition to this committee and bringing next year's event to fruition.  Contact administrator@ptsa.ca now if you are interested. It is a great way to give back to your profession and meet new people!
Hope to see you in person next year!
Susan Iannuzzi
Chairperson, 2021 Alberta Pharmacy Technician Conference.