Pharmacy Technician Day: October 19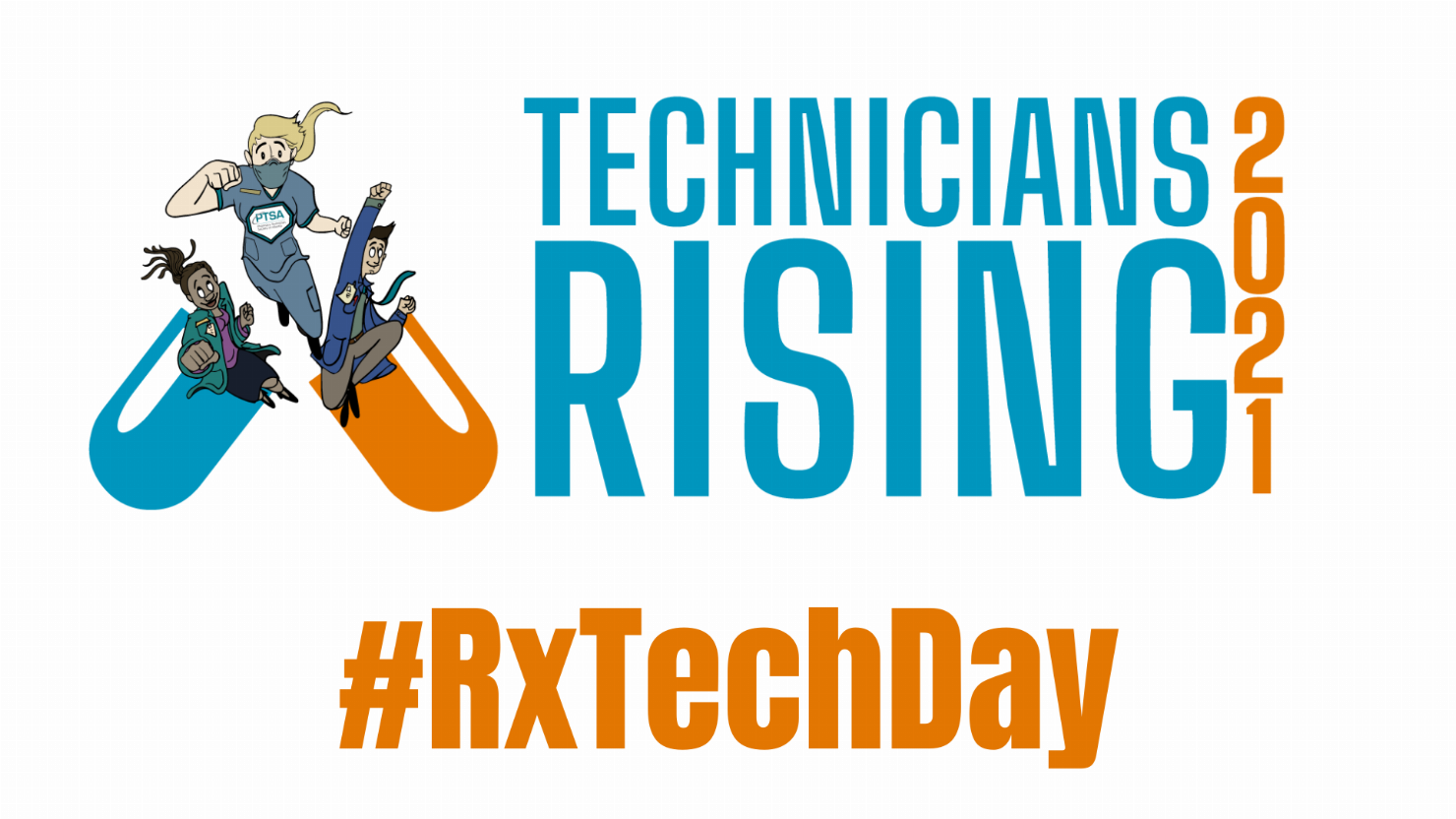 2021 marks a significant milestone in pharmacy in Alberta.  It is the 10th anniversary of when pharmacy technicians became regulated.  In those 10 years, we have seen "Technicians Rising" to the challenge and help to change the landscape of how pharmacy is being practiced today.
Tuesday, October 19 is Pharmacy Technician Day! Let's use this day to promote how our role is essential to the care of Albertans and have a bit of fun in the process.
Take Part in the 2021 Poster Contest
PTSA will once again be hosting a virtual #RxTechDay Poster Competition sponsored by Fresenius Kabi.
A poster presentation is a great way to share the amazing work you and your teams have done to improve your practice. Expressions of interest to enter the contest must be submitted by RxTechDay (October 19) but individuals/teams have until Friday, November 26 to complete and submit their digital poster. More information is available here: 2021 Poster Contest – PTSA
The individual/team with the winning poster will receive a certificate of achievement and an award of $500 sponsored by Fresenius Kabi.
Plan a Display at your Pharmacy or Share on Social Media
Get creative and promote your role. Download graphics to share in your pharmacy and on social media to help patients and colleagues get to know your role.
Other graphics to help with your display are available from the PTCB website
Don't forget the tags: #RxTechDay2021 #TechniciansRising
Participate in the RxTechDay Flyer Contest
The challenge: Using the "Technicians Rising" and/or "10 Years of Regulation" themes create a 8.5 x 11 digital poster/flyer.
Congratulations to Kirsty Parent who won 1st place for her flyer "Honoring Pharmacy Technicians Rising"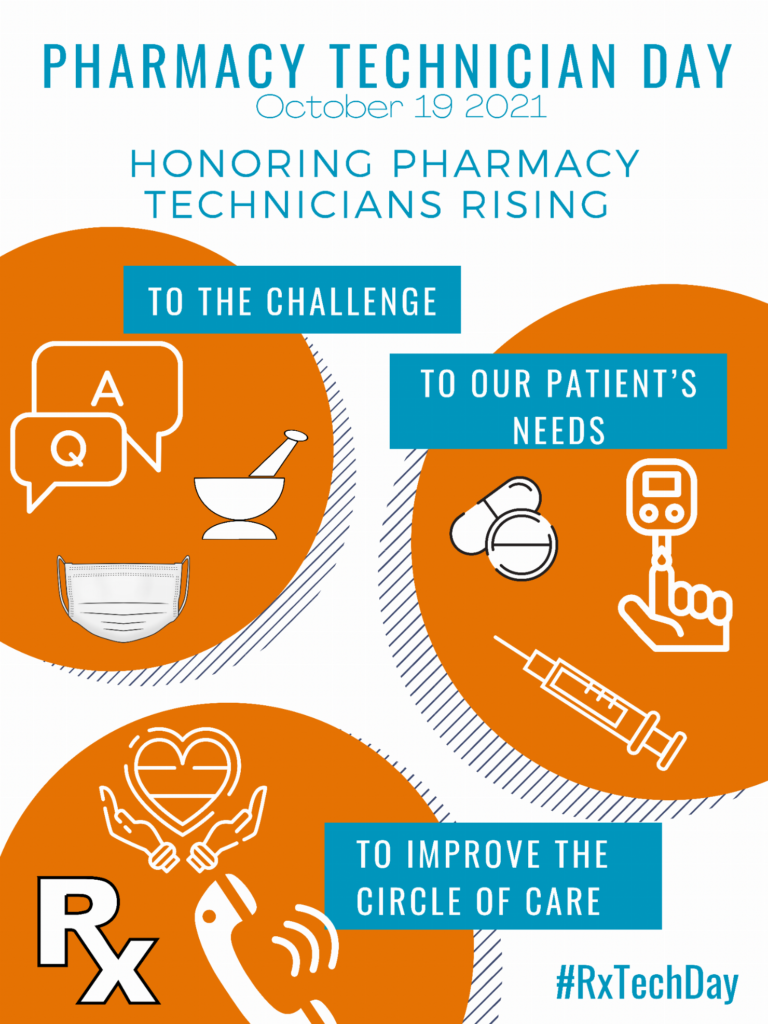 Purchase Swag
Want a token to remember RxTechDay2021? Purchase a tumbler or notebook with the Technicians Rising 2021 logo from the Me + My Farmer website
Receive your PTSA Membership for Free
The first 10 new/renewed PTSA memberships on RxTechDay (October 19, 2021) will receive a refund of their membership fee.
RxTechDay is the perfect time to encourage your pharmacy technician colleagues who are not currently PTSA members to join.
Add some last minute learning to your Continuing Competence Portfolio
PTSA members have access to a number of self-study Education Courses
If you missed the Virtual Conference members can access recordings of the sessions and presentation slides from the Members Only section of the website.
Be sure to follow PTSA on your social accounts. Watch for special posts and stories on October 19
How are you planning to celebrate Pharmacy Technician Day? Share your ideas in the Comments below.