Achieving Climate Sustainable Pharmacy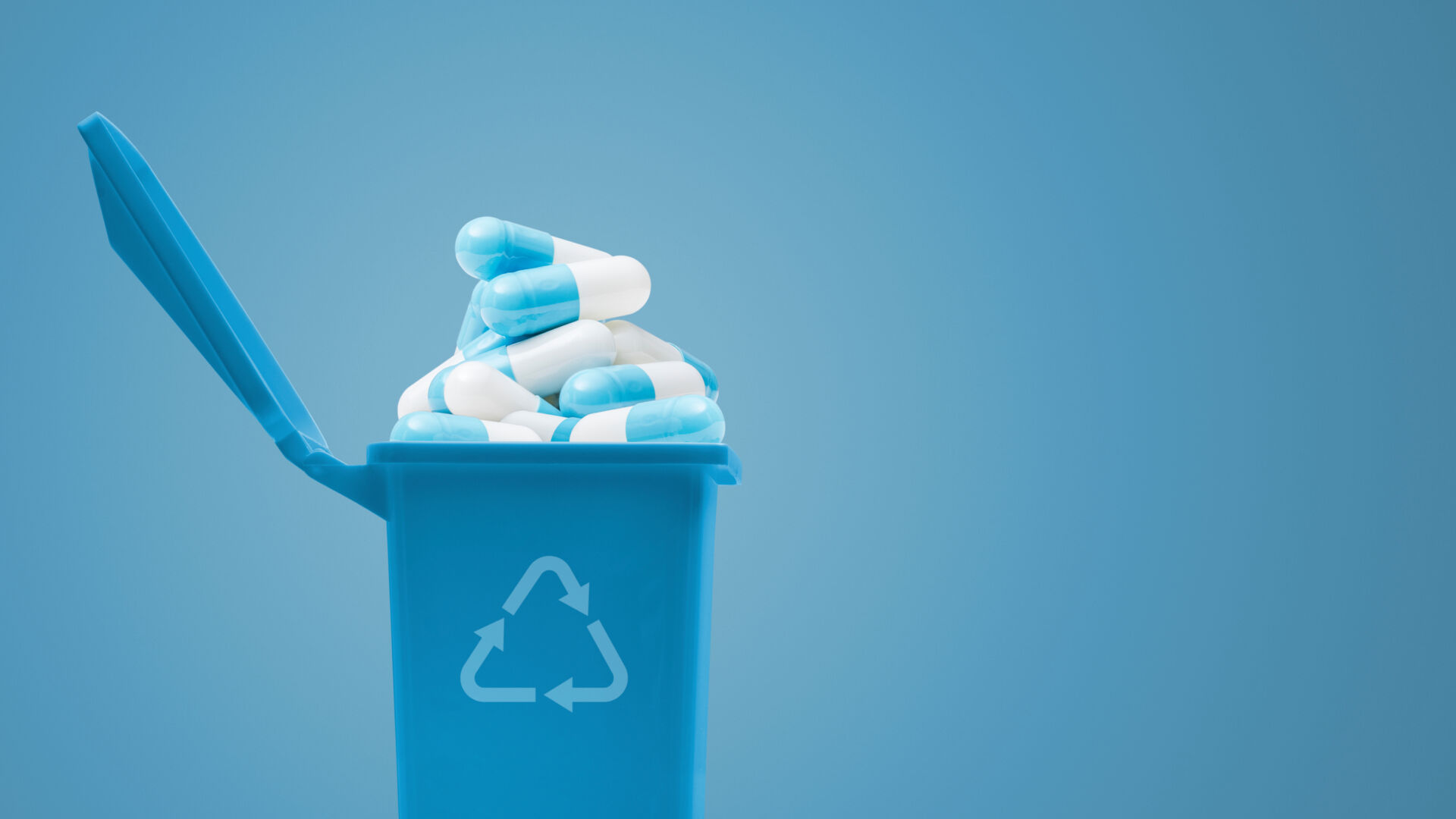 The World Health Organization describes climate change as one of the biggest health threats facing humanity, and health professionals worldwide. Healthcare is a major contributor to greenhouse gas (GHG) emissions. Medications are estimated to contribute 25% of the carbon footprint of healthcare in Canada. GHG emissions from pharmaceuticals aren't limited to manufacturing but are produced throughout the drug distribution process – from procurement to packaging to the use of the drugs by patients. Action is needed to reduce the environmental harms of medications and waste generated by pharmacy.
CASCADES is an organization with resources available to support Canada's healthcare community to transition towards an environmentally sustainable (net zero carbon emission) and resilient health system. More information about CASCADES can be found here: About – CASCADES Canada. Recently CASCADES released a Playbook for achieving Climate Resilient, Low Carbon Sustainable Pharmacy. The Playbook is intended for pharmacy professionals, including pharmacy technicians, to help promote and enable changes.
Educating patients on proper inhaler technique and encouraging medication inhaler returns to the pharmacy for proper disposal is one action identified in the Playbook that pharmacy technicians can directly support. Metered dose inhalers (MDI) are particularly carbon heavy. The Playbook provides seven practice tools for sustainable inhalers including a detailed inhaler comparison chart and common inhaler alternatives. These tools can be used to inform patient education and decisions about switching to MDI alternatives or smaller volume relievers as appropriate.
Making it easier for patients to return medications and medical sharps for proper disposal is one way of limiting the environmental impacts of unused or expired medications. Pharmacy technicians can remind patients to regularly check the expiry dates on medications and provide direction for how to prepare medications for return to the pharmacy. Loose dry medications, like tablets, should be removed from pill bottles and blister packages and placed in a bag. Creams and liquid medications should stay in their original containers. Video resources can help with spreading awareness, such as A guide to safely disposing of unwanted medications – YouTube available from the Health Products Stewardship Association (HPSA). This video describes three easy steps for disposing unwanted medications appropriately.
Actions aren't limited to those that directly affect patients – pharmacy professionals should evaluate dispensing practices to identify sustainability opportunities. Some of the top waste items in hospital pharmacy, for example, are soft plastics from packaging and expired drugs. I once practiced in a hospital pharmacy where hazardous unit dose packaged oral tablets were subsequently packaged into three separate plastic baggies before dispensing to the unit. In this example, misinterpretation of the hospital's hazardous medication handling policy was a contributing factor to the excessive plastic use. Replacing smaller zip-loc type bags with small brown paper bags or using climate-friendly packaging materials are two strategies outlined in the CASCADES Playbook.
Significant quantities of unused medications are disposed of by pharmacies each year. Regularly monitoring drug inventory to reduce overstocking can decrease the number of expired medications and unnecessary disposal processes. A reduced inventory should be balanced with the need to streamline ordering to avoid unnecessarily frequent deliveries that can contribute to increased carbon emissions.  Purchasing bulk bottles for drugs used in large quantities can help. Additionally, checking with manufacturers and suppliers to ensure they have environmental policies to enable green purchasing can also contribute to reducing the climate impact of pharmacy operations.
Whether you are already a climate conscious pharmacy professional, or this is your first introduction to the case for change, we all have a responsibility in environmental sustainability. What actions have you taken in your pharmacy or practice? Share your ideas in the comments below.
---
About the author: Since receiving her pharmacy technician diploma in 1998, Teresa Hennessey has practiced in front-line and leadership roles in both community and hospital pharmacies. Teresa is dedicated to helping pharmacy technician practice evolve through knowledge sharing and enabling opportunities for professional growth.