ISMP Webinar: Sterile Compounding Technology: Pharmacy Technicians Lead the Adoption of Best Practices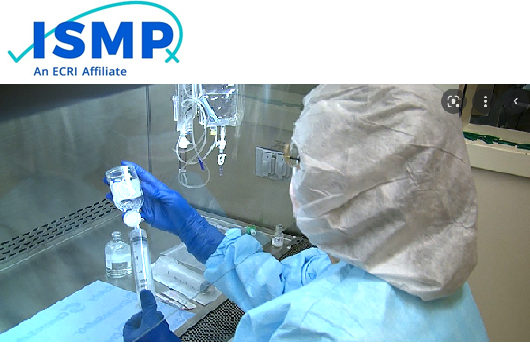 Date: Tuesday June 7, 2022
Time: 1:00 – 3:00pm MDT
Speakers:
Elham Amiri, CPhT, Pharmacy Technician, UCSF
Christina Michalek, BSc Pharm, RPh, FASHP, Director, Membership and PSO, ISMP
Over the past 10 years there has been increased growth and maturity in the compounding technology market and an increased uptake by pharmacies in the use of sterile compounding technologies. pharmacists and pharmacy technicians, like other caregivers, are increasingly feeling the pressure of a reduced workforce during the pandemic and many are experiencing caregiver burnout which can directly impact compounding success. Together, pharmacists and technicians must address these challenges to improve the safety of sterile compounding practices as well as continue to increase the safe use of technology in the process.
Learning Objectives:
Following completion of this activity, participants will be able to:
State common safety challenges faced by technicians using sterile compounding technology.

Explain the role of the technician in designing a safe workflow plan for sterile compounding technology.

Discuss best practices identified during ISMP's National Sterile Compounding Summit.
For More Information and to register: ISMP Webinars