Pharmacy Technician Day: Tuesday, October 15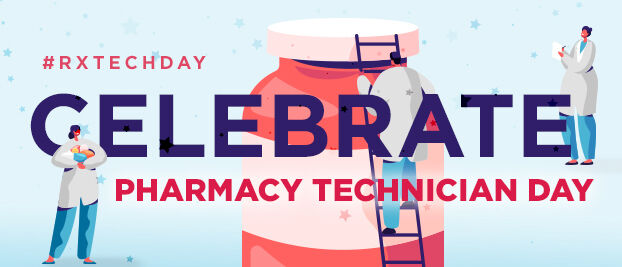 What originated as a day of celebration hosted by the Pharmacy Technician Certification Board (US) has become an international opportunity to celebrate pharmacy technicians.
Pharmacy Technicians are essential health professionals with a defined set of skills that positively impact patients and pharmacy practice.
Let's use this day to promote how our role is essential to the care of Albertans and have a bit of fun in the process.
Take Part in the Scavenger Hunt Sweepstakes Challenge
Test your knowledge of PTSA and enter to win a fabulous prize. You must be a current PTSA member to qualify for the sweepstakes. Here's what you do:
Print a copy of the scavenger hunt card: Printable version
Answer all questions on the card in the space provided.  The answers to the questions can be found throughout the PTSA website.
Once all questions have been completed, upload your card here: Upload here
Click here for complete instructions and the contest rules.
Attend the Online Techs In Touch Education Event: October 15th, 7pm
Topic: Pride in the Profession
Speaker: Tiana Cunningham, RPhT
Register onlineto reserve your spot.
Plan a Display or Promotional Activity at your Pharmacy
Get creative and promote your role. Share the Getting To Know Your Pharmacy Technician Pamphlet or Pharmacy Technician Roles website page your patients and colleagues.
Graphics to help with your display are available from the PTCB website
Get Social
Tag your social media posts with #RxTechDay and‬ #RxTechAB. Engage with other pharmacy technicians and see how they're celebrating around the world.
Add a #RxTechDay frame to your profile! To add the frame, go to your profile and click UPDATE on your profile picture. Choose ADD FRAME and search the frames for "Pharmacy Technician Day" by PTCB. Adjust the frame to fit your photo and choose USE AS PROFILE PICTURE
Be sure to follow PTSA on social media. Watch for special tweets and posts on October 15!
How are you planning to celebrate Pharmacy Technician Day? Share your ideas in the Comments below.