Pharmacy Technician Practice in Alberta: Survey Results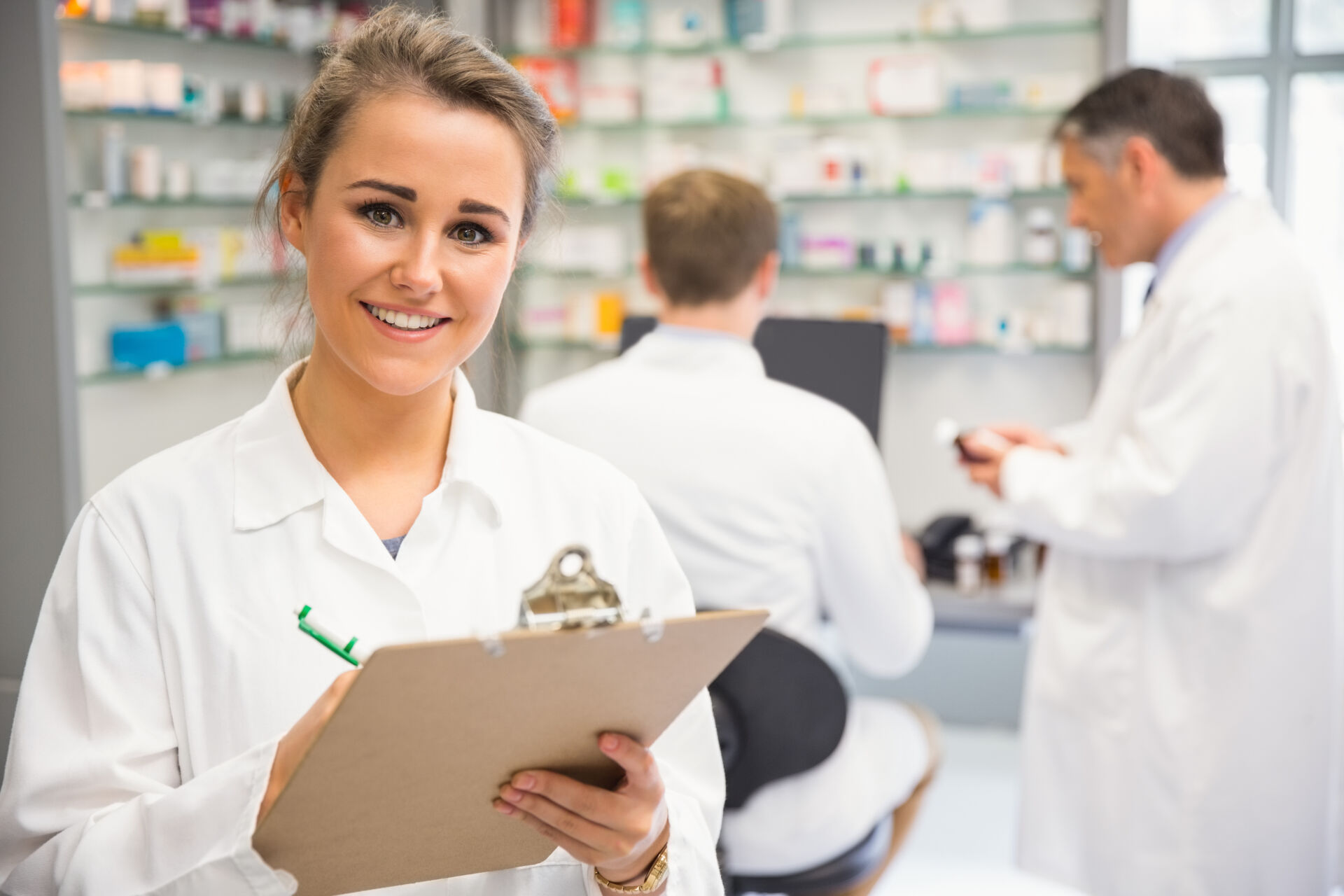 It's been a year since PTSA put out a survey to learn more information about pharmacy technicians, their roles in Alberta, and how they are viewed by pharmacy professionals.  The results of the survey provided a glimpse into the current state of pharmacy technician practice in the province and has been used to guide the work PTSA is doing to integrate pharmacy technicians into practice.
Demographic Representation
There were a total of 260 people who replied to the survey.  Of the respondents, 70% were pharmacy technicians, with 8% of those being managers. Approximately 18% were staff pharmacists, and the remaining 12% identified primarily as pharmacy owners, licensees, students, and educators. There was good representation of respondents from different pharmacy workplaces. The majority of responses (60%) were from individuals in a community pharmacy setting. The largest number of respondents (30%) described their place of work as an urban chain pharmacy, followed by urban institutional pharmacy (20%). In total, about 30% of those that responded described their workplace as either a community or institution pharmacy in a rural setting.
Staffing
About 80% of pharmacies represented in the survey have pharmacy technicians integrated as part of the team. The majority of pharmacy technicians have been in their roles for over 5 years. The use of unregulated pharmacy employees is prevalent in Alberta – 94% of pharmacies employ pharmacy assistants. Only six (6) respondents indicated that their workplace does not employ either pharmacy technicians or pharmacy assistants all of which were community pharmacies with the exception of two non-pharmacy settings (internet research and generic drugs).
While pharmacy technicians are well represented in Alberta pharmacies, survey responses indicate that they may not be working to full scope of practice and there is opportunity to improve workflows within pharmacies. While 17% of pharmacy technicians are always working to full scope, and 58% mostly work to full scope, about 2% of respondents reported that having pharmacy technicians work to full scope is never occurring.
Pharmacy Technicians' Roles
One indicator for a successful pharmacy workflow that utilizes pharmacy technicians to their full scope of practice is having the pharmacist as the first point of contact. This workflow enables the pharmacist to assess the patient's history and evaluate the clinical appropriateness of a prescription up front, allowing pharmacy technicians to take responsibility for distribution related activities. This workflow is predominantly in place in 30% of pharmacies. Another 22% report that pharmacy technicians are most likely to be the patient's first point of contact. Another 26% of respondents reported that this role is most often completed by unregulated pharmacy staff.
Performing the final check is one of the top five tasks that pharmacy technicians are responsible for with 90% reporting that pharmacy technicians complete the final check on refill prescriptions. Yet only 75% are completing the final check on new prescriptions. Survey responses for some tasks that are primarily completed in community pharmacies, such as receiving verbal prescriptions and transferring prescriptions, were on par with the number of community pharmacy representatives participating in the survey at about 60%. Generally, these tasks are being performed by pharmacy technicians.
Compounding accounts for a large portion of the pharmacy technician's role with 78% of pharmacy technicians completing non-sterile compounding and 34% completing sterile compounding activities. Performing point of care tests is being performed by pharmacy technicians the least; 12% of survey respondents reported this is part of the pharmacy technicians role at their workplace.
Pharmacy Assistants' Roles
Respondents were asked to identify which of the same pharmacy technician roles pharmacy assistants are completing in their workplace. Of those tasks included in the survey, non-sterile compounding received the greatest number of responses (67%), followed by gathering information required to assess the appropriateness of drug therapy (52%).
Pharmacy assistants are also completing tasks that they are not authorized to perform by regulations and standards of practice including transferring prescriptions (40%), receiving verbal prescriptions (4%), acting as a witness when the pharmacist destroys controlled substances (6%) and sterile compounding (2%). One respondent reported that pharmacy assistants in their workplace were also performing the final check on new and refill prescriptions. Pharmacy assistants are also answering questions from patients about schedule 3 drugs and teaching on the use of healthcare aides and devices, which were reported by 17% and 19% of respondents, respectively. When asked if pharmacy assistants were working under the direct supervision of a pharmacy professional, 17% responded in the negative and 14% were unsure.
What's Next?
The survey results reinforced the need for PTSA to prioritize initiatives that educate on the pharmacy technician's scope of practice as well as clarify appropriate roles for pharmacy assistants. Survey respondents identified the following tools as useful for this purpose:
Scope_of_Practice_for_Alberta_Pharmacy_Technicians_Sept_2015.pdf (ptsa.ca)
Role-Clarification-of-Non-Regulated-Pharmacy-Employees.pdf (ptsa.ca)
The survey also addressed a number of factors affecting pharmacy technician practice in Alberta that have not yet been shared. Stay tuned for more results in future blog posts and watch for more information on how PTSA plans to respond.
Our profession has evolved and the more we work to our scope of practice, the more we are improving patient outcomes. Imagine what another ten years of regulation can do!
Do the survey results reflect the current state of your practice? Share your comments below.