ISMP Webinar – Safe Label and Package Design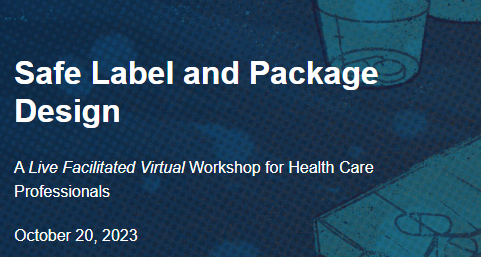 Safe Label and Package Design – to Help Prevent Medication Errors Workshop on October 20th, 2023!
The label and package are the first points of interaction between a health product and a potential user. It is important that product labels and packages are designed with the user in mind and with consideration of the environment in which the product will be used. This workshop will teach participants about user-identified issues and about safety principles pertinent to manufacturers' health product labels and packages. Participants will learn how these principles can be applied and have the opportunity to review and analyze product label and package examples.