Invitation to participate in a research study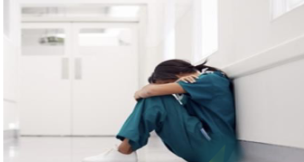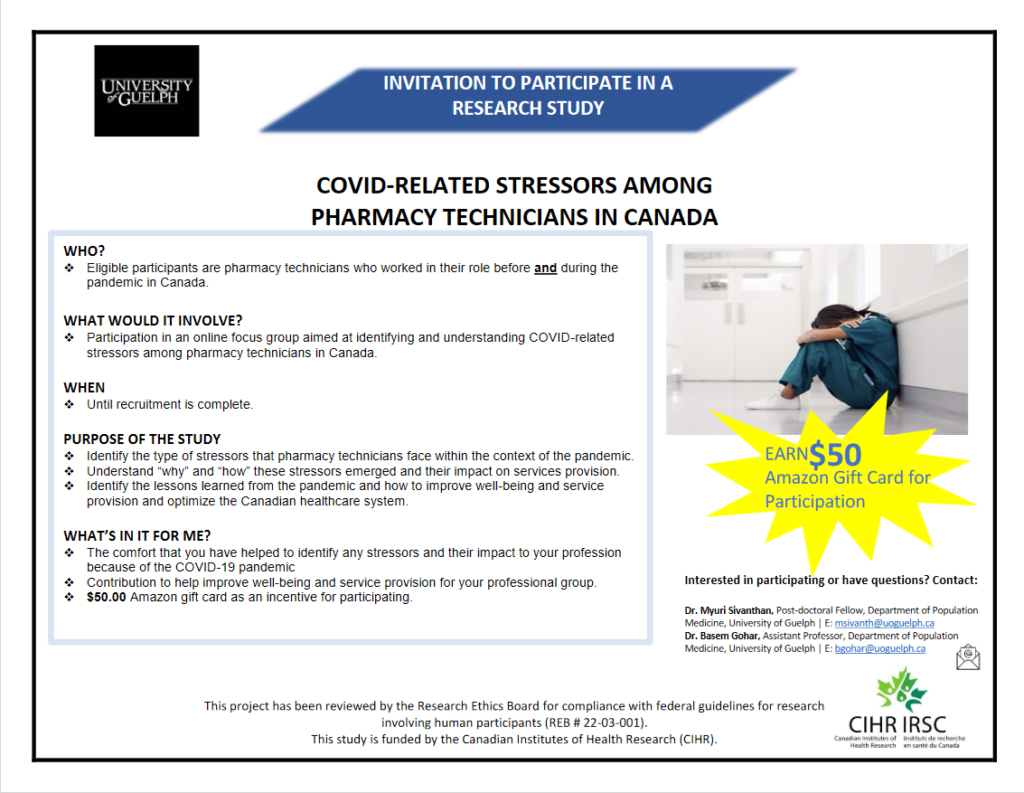 WHO?
Eligible participants are pharmacy technicians who worked in their role before and during the
pandemic in Canada.
WHAT WOULD IT INVOLVE?
Participation in an online focus group aimed at identifying and understanding COVID-related
stressors among pharmacy technicians in Canada.
WHEN?
Until recruitment is complete.
PURPOSE OF THE STUDY
Identify the type of stressors that pharmacy technicians face within the context of the pandemic.
Understand "why" and "how" these stressors emerged and their impact on services provision.
Identify the lessons learned from the pandemic and how to improve well-being and service provision and optimize the Canadian healthcare system.
WHAT'S IN IT FOR ME?
The comfort that you have helped to identify any stressors and their impacts to your profession because of the COVID-19 pandemic
Contribution to help improve well-being and service provision for your professional group
$50.00 Amazon gift card as an incentive for participating.
CONTACT INFORMATION
Dr. Myuri Sivanthan (msivanth@uoguelph.ca)
Dr.Basem Gohar (bgohar@uoguelph.ca)