Webinar: Autism Professionalism and Me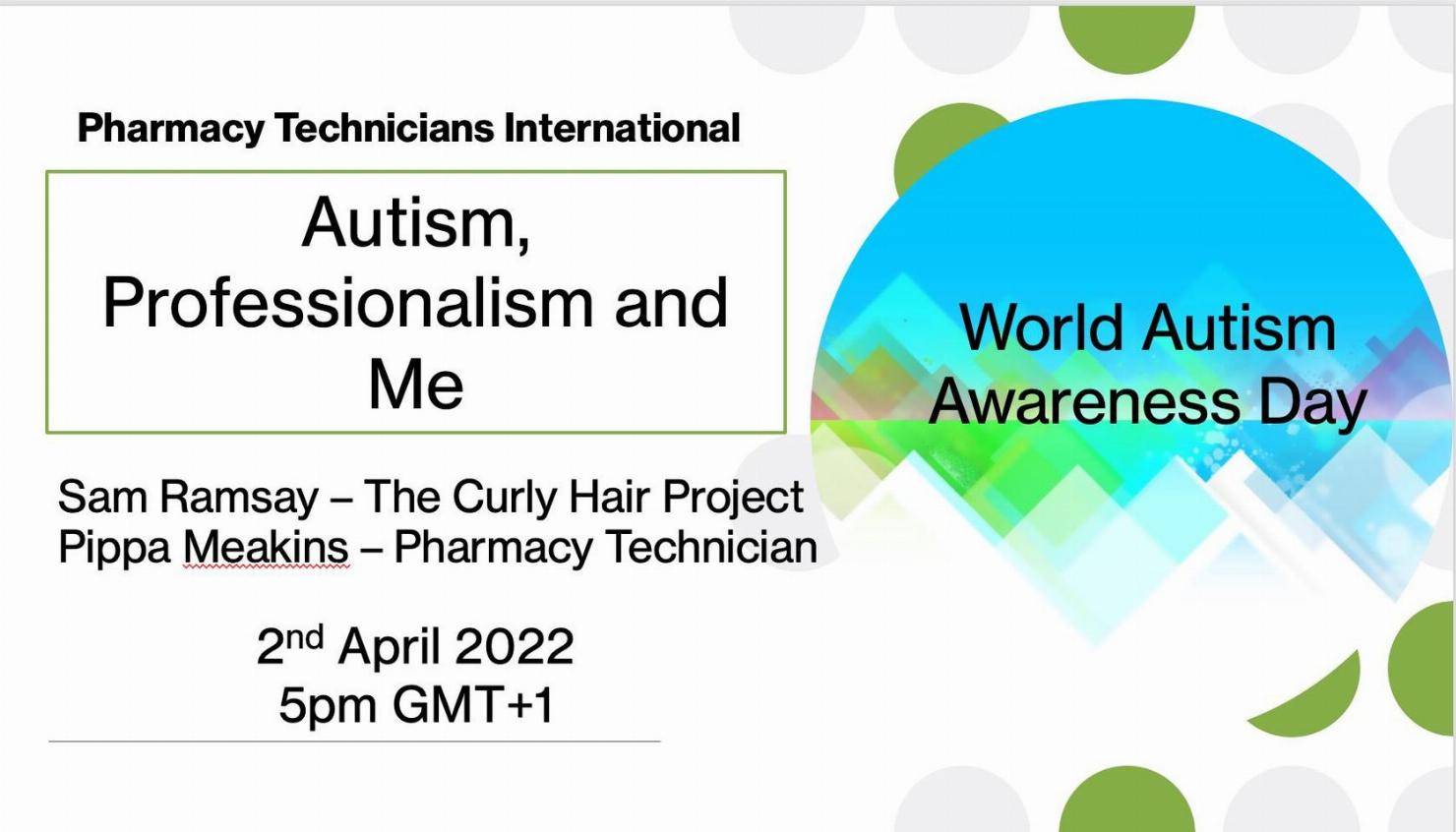 Pharmacy Technicians International (PTI) presents an event Sat, April 2, 2022, 10:00 – 11:30 am MDT
In conjunction with the Curly Hair Project Pharmacy Technicians International will be hosting an event in support of World Autism Awareness Day.
Speakers:
Sam Ramsay – The Curly Hair Project
Pippa Meakins – Pharmacy Technician
Registration Information:
Registration is only open to members of the PTI Facebook group.  Click here to join the group (note: pharmacy technicians only). New members must answer the group questions in order to be admitted. You can also contact @PharmacyTechInt on Twitter to request details of how to sign-up.
About PTI:
Pharmacy Technicians International has a mission to create a pharmacy technician global community of practice to share, innovate and collaborate on research. PTI exists to create an opportunity to raise awareness of the existing and developing roles of pharmacy technicians across the world. They wish to see the development of international best practice across the profession. By sharing knowledge and information they hope to inspire and empower other pharmacy technicians to create and lead change relevant to their own communities.