CSHP 'Together 2023' Conference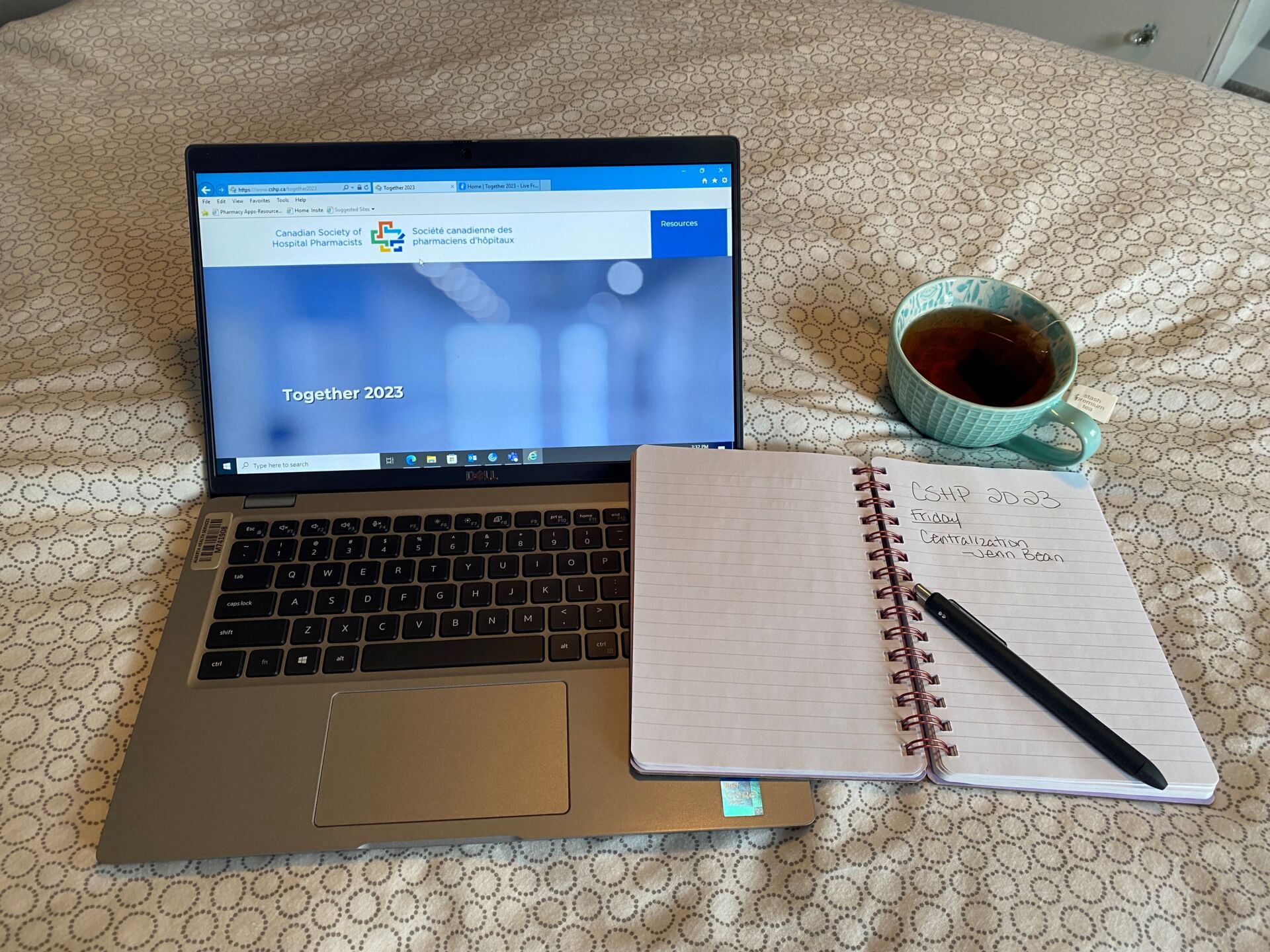 I was able to virtually attend CSHP 'Together 2023' conference this year from March 10-12, 2023 as a representative for PTSA. This year CSHP hosted a hybrid conference with recorded sessions available during the week as well as an in-person/virtual session over the weekend. This was the first in-person conference they have hosted since the pandemic and the first hybrid conference they have ever hosted. I was grateful that they were offering a hybrid option this year as my personal commitments did not allow for travel time to Banff.
CSHP had organized a variety of speakers and noted on the schedule if it was a clinical or technical stream. It really helped to narrow some of my session decisions because I could quickly see which topics were more relevant to Pharmacy Technicians. I was really impressed with all of the Pharmacy Technician presenters speaking on their technical practice. Topics ranged from Centralization to managing drug shortages during a pandemic, and the impact of technology on dispensary workflows. There were two keynote speakers on Saturday morning. The first one was hilarious and talked about overcoming adversity in regard to his medical past. The second speaker talked about the sustainability of our healthcare system. As part of the hybrid sessions, we were able to virtually listen to the entertainment, which was my favorite – dueling pianos! Overall the speakers were amazing with topics that are directly relevant to today's environment and my current practice. I was also able to claim the majority of my CEUs during this conference because there were so many sessions!
The one thing I missed while attending virtually versus in person was the ability to interact with other attendees on a personal level. This year in particular I felt like I was missing out because it has been so long since we have been able to attend in-person conferences like this one. Although, I was super comfortable in my jammies watching the sessions from the comfort of my own home!
Thank you so much to PTSA for allowing me to represent our organization at the CSHP 'Together 2023' conference. It was an amazing conference and I learned so much!
Nicole Rees
PTSA Membership Director