Success Stories : Morgan Lahl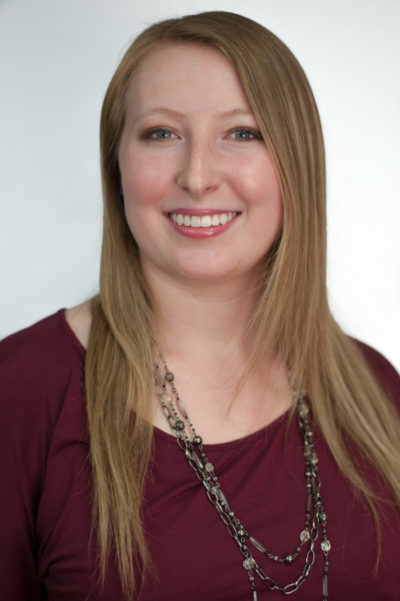 Today, I had the privilege to interview Morgan Lahl, a Pharmacy Technician Instructor from Robertson College.
Morgan started her pharmacy journey at the early age of 16, her high school (in Texas) offered a practicum placement at a community pharmacy. Years later she moved to Calgary, where she took the pharmacy technician course at Robertson College. On her first day of class as a student at Robertson College, her instructor Karthika said that she should think about instructing after she graduated. She has always liked helping people and thought instructing would be a great way of doing so. After two years after working as a technician at the Foothills Medical Center, a posting came up for Instructor at Robertson College, she applied and was the successful candidate.
When Morgan told her mom about her new job as an instructor, she told her "I could see you being an instructor, you have the patience and knowledge to do it."
When Morgan first started teaching, she was nervous as she was quite young and some of her students were older than her. She was worried that they may not listen, or be engaged. One of the first things she learned was that everyone has different learning needs and will see things differently when they are being taught.
One thing that took Morgan by surprise, was that being an instructor means that you have as much (if not more) homework to do as your students. There is a lot of planning and preparation involved with teaching lessons and having assignments ready. Morgan was quick to note; "If you want to be the expert, than you must make sure you are current on everything that you are teaching."
Morgan likes being a pharmacy technician instructor for the prestige it gives her in the pharmacy technician world. "It's another hat I can wear" and believes it makes a personal statement about her enjoying new challenges and working with new people.
One of those new challenges was learning how to navigate around communication barriers; either cultural, language or experience. Since she has been working as a technician for a while, she recognized that she forgot what it was like to be a student. So when she runs into these communication challenges, she pauses and tries to figure out the thought process as to why things are not understood. Once they understand, then she has them repeat or demonstrate what they are working on so she can observe and offer support right away.
The best thing to happen to Morgan since she has been an instructor, was when one of her classes bought her 3 roses and a thank-you balloon with a card. She says "You always believe you are doing your job well, but it's so nice to see from the student's perspective on how happy they were to have you as their instructor".
Something that Morgan wished others knew about being an instructor is that she wants all her students to succeed, and sometimes that means that the students will need to make mistakes in order to learn and grow. She thinks about her students all the time, in and outside of work and she hopes and wishes that they are successful in their careers.
For those of you out there interested in becoming an instructor; Morgan says to be prepared to put in a lot of work. There is much to learn and while you develop yourself as a technician instructor, you also need to balance the needs of the individual students. Be willing to lead by example.
Morgan also has recently secured a permanent position at the Southern Alberta Clinic, as well as a board position with PTSA as the current Vice President. When she's not in the classroom, pharmacy or volunteering, she spends her free time with her four cats and enjoys playing strategy games like War Hammer, Dragon Age and Guild Wars.