Speaker Bios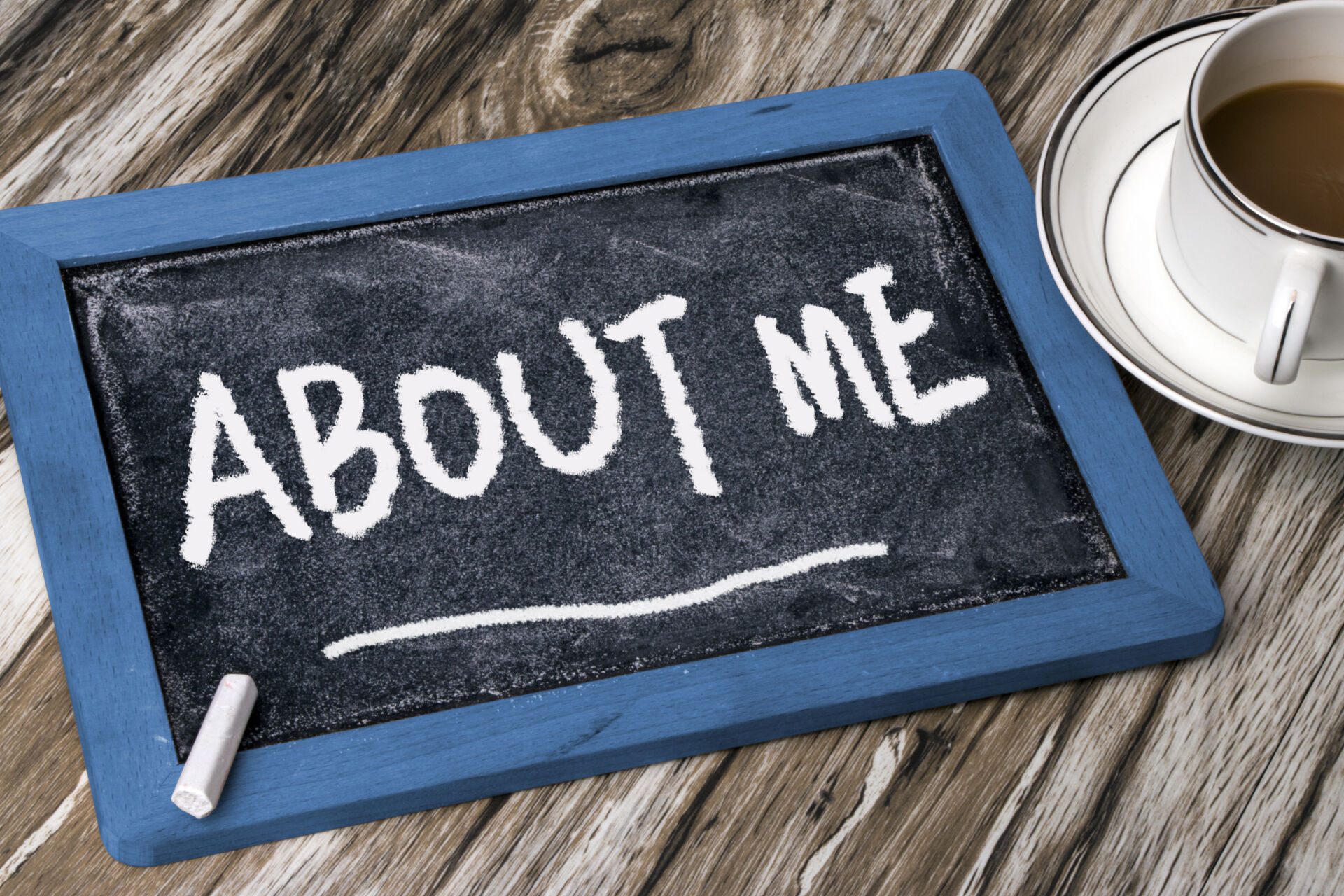 Amber Ruben: Cultural Safety & Trauma Informed Care: An Indigenous Perspective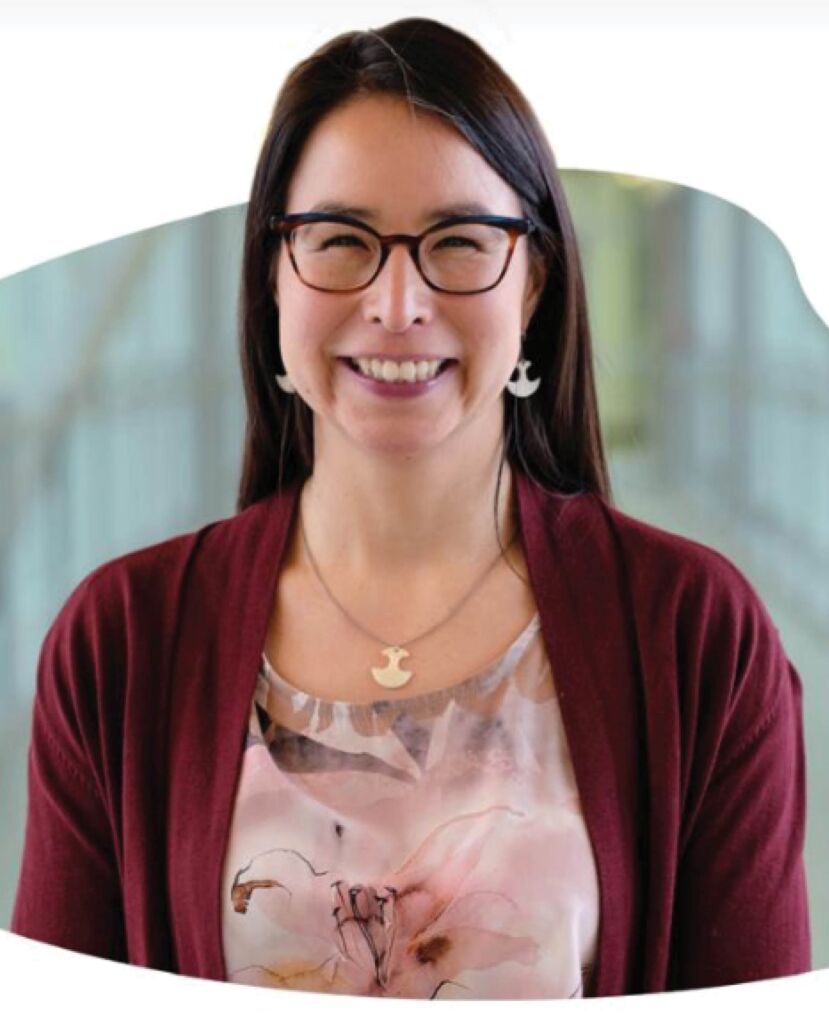 Amber Ruben is a pharmacist at the Misericordia Community hospital and has practiced in family medicine, internal medicine, geriatrics, and ICU over her 15 years at Covenant Health. Amber is Inuvialuk (Inuit from the northwestern Canadian Arctic region) and was born and raised in Ft. Smith, NT. To pursue undergraduate studies, she moved to Lethbridge and obtained a BSc in Neuroscience, however decided not to continue a career in research at the time and completed a BSc Pharmacy at the University of Alberta. Over the past few years, Amber has become involved in educating pharmacy students and health care professionals on the history of Indigenous people within Canada and the link to current health issues facing Indigenous peoples. Amber is also a member of the Indigenous Advisory Body at Covenant Health. Beginning last fall, Amber has resumed her studies and has started a Master of Science degree in Pharmacy with a focus on Indigenous health.
Carla Grant: Transgender Care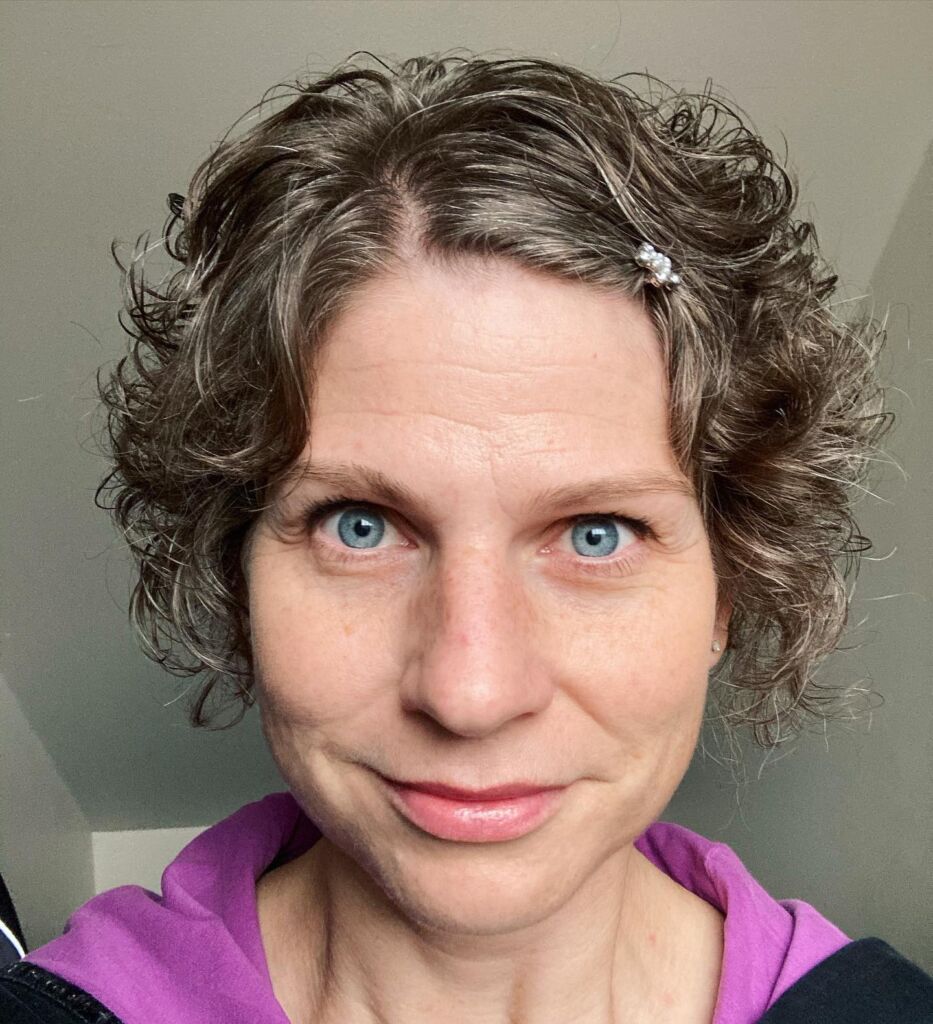 Carla Grant is a meticulous pharmacist, exceptional post-secondary educator, and author of Uncommon Girls. She manages the hectic schedule of a single parent of three kids and many dogs in a funky historic home constantly under renovation. Currently, Carla teaches in the Pharmacy Technician Diploma program at NorQuest College, and is working with experts in the field to write the long awaited chapter "Transgender and Gender Diverse Clients" for the Canadian Pharmacists Association's Compendium of Therapeutic Choices.
Catharine Gimbel: Our Pets and Their Compounding Needs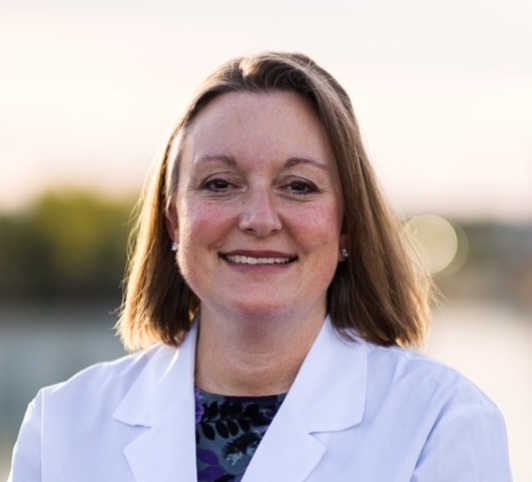 Catharine Gimbel has been a regulated pharmacy technician since 2015. She has been part of a compounding pharmacy since she started in the industry. She decided to become a regulated pharmacy technician after she was home for over 10 years with her kids and 6 years in the oil and gas industry. Having a bachelor in chemistry and a chemical technologies diploma, she figured going into compounding would make more sense. She eventually went into sterile compounding within pharmacy and help set up and regulated the labs to be compliant. She is currently at Create Compounding Centre in Calgary, and has been since 2018. She helped set up the lab and get things going to be a large compounding facility. Currently, she works in the call centre helping patients and pharmacies with their compounding needs. When she is not working at the compounding centre, she is a mom to three fantastic children; Jacob 17, Andrew 14 (almost 15) and Sophie 13. She has a very supportive and loving husband, Brad, that has always had her back in anything she does. In her spare time, she enjoys going on walks, relaxing, baking and cooking.
Christine deBoer: The Invisible Threat: Addressing Safety when Preparing and Administering Hazardous Drugs
Chris deBoer RN BScN CVAA(C) has been a Registered Nurse for over 35 years with expertise in Neonatal ICU, Pediatrics, and Infection Control. She is currently a Neonatal Resuscitation Instructor. She is a trained facilitator, experienced in teaching small group leadership skills and thrives when supporting the development and provision of best practice protocols.
Chris is CVAA certified and is an active member of CVAA, INS, AVA, and CANN. She is passionate about promoting health care worker safety, with a focus on prevention of hazardous drug exposure. During her time at BD, Chris functioned as an Inservice Consultant and Territory Manager for Vascular Access and Management as well as a Clinical Specialist for Hazardous Drug Safety. Chris recently left her role with the Hazardous Drug Safety portfolio to pursue other career options and with that we bring you her prerecorded video titled: The Invisible Threat.
Heather Snook: Pharmacy Technicians in Leadership Roles Panel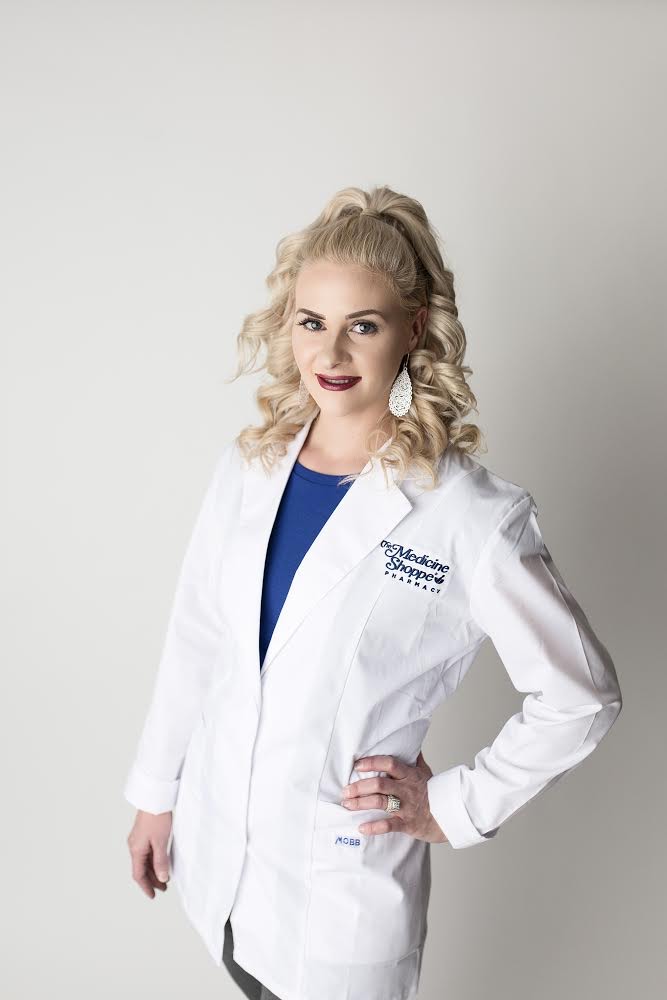 Heather Snook is a registered Pharmacy Technician who practices community pharmacy at The Medicine Shoppe Pharmacy in Spruce Grove, AB. Here, she is a pharmacy owner and manager of the compounding lab. She is an extremely dedicated, hardworking individual who always puts her patients first. Heather strives to create a patient experience that is 5-star and one that will leave her patients with that wow factor. Heather is originally from NL where she graduated with a BBA from Memorial University of Newfoundland in 2008. She completed a biological sciences after degree program from the University of Alberta in 2012 and Pharmacy Technician diploma from NorQuest College in 2014. She has been registered as a Pharmacy Technician with ACP since 2014. Heather resides in Parkland County, AB with her husband of 13 years and two children who are her world. Heather enjoys crafting, cooking, reading and family time.
Jennifer Tuck: Quality Improvement in the Pharmacy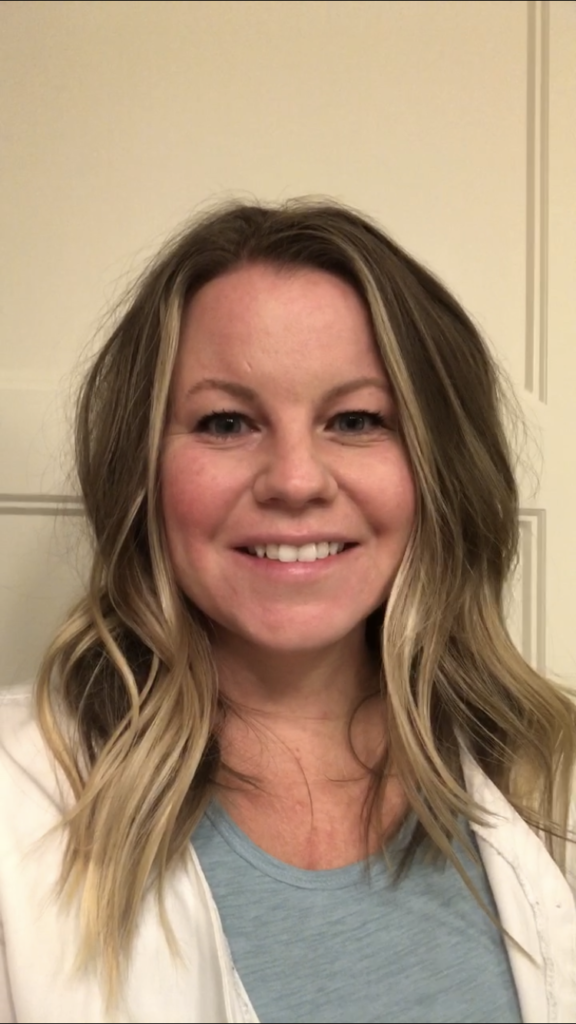 Jennifer has been a pharmacy technician for 16 years with a focus on compounding in the community setting. As the compounding lab supervisor at Integrum Compounding Centre, she takes pride in helping others achieve their healthcare goals through innovative compounding solutions. Jennifer is the recipient of the 2021 PTSA Professionalism Award and takes pride in her profession, sharing her knowledge and expertise. Over the years, she has mentored several technicians and assistants and truly enjoys giving back and growing the profession. She has recently joined ACP as a Sterile Compounding Assessor where she aims to share her knowledge and passion to help pharmacies strive to be their best. In her spare time, Jennifer enjoys spending time with her family outdoors, camping, hiking, and playing sports with her two young boys.
Kimberly McKay: The Pharmacy Technician's Role in Point of Care Testing (POCT)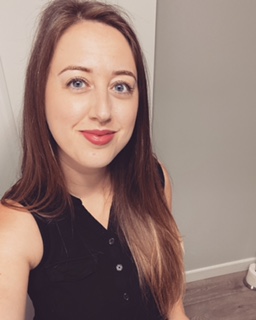 Kim has been in community pharmacy since finishing her practicum from Lakeland College in 2009. She went on to complete the bridging program, passing the PEBCs and became a regulated pharmacy technician in 2014. Kim is currently a pharmacy manager at a chain pharmacy. She enjoys sharing her knowledge with those entering the pharmacy profession. She's an active advocate for advancing pharmacy technicians in Alberta.
Kim Rode: Pharmacy Technicians in Leadership Roles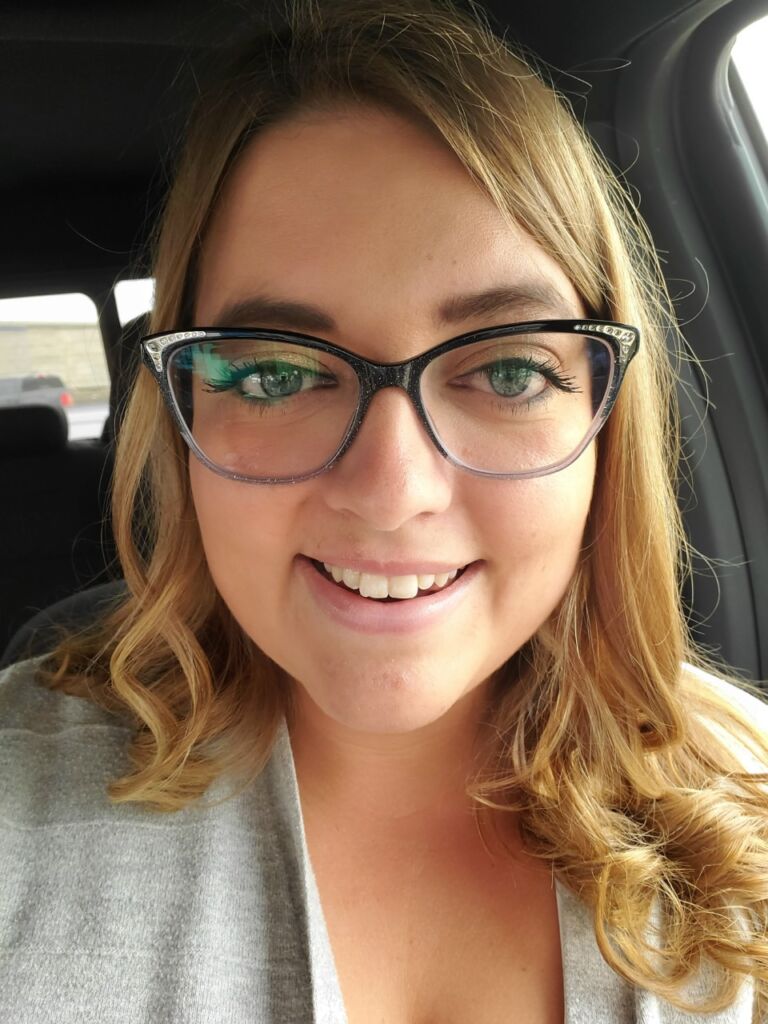 Kim Rode is the Operations Manager for Pharmacy Services for Central Zone North with Alberta Health Services. She is the manager for the technician and assistants in her zone. She originally started her career by working in her hometown retail pharmacy on weekends as an assistant, and after tech school got hired on casually with AHS through her practicum. She worked across the Central Zone as a multi-site casual technician before a brief position as an implementation lead for Connect Care when she got hired as Ops Manager in October of 2019. When she is not working, she likes to spend her time with her husband and their 3 kids running their small town mechanic shop, camping and playing soccer.
Laura Miskimins: Pharmacy Technicians in Leadership Roles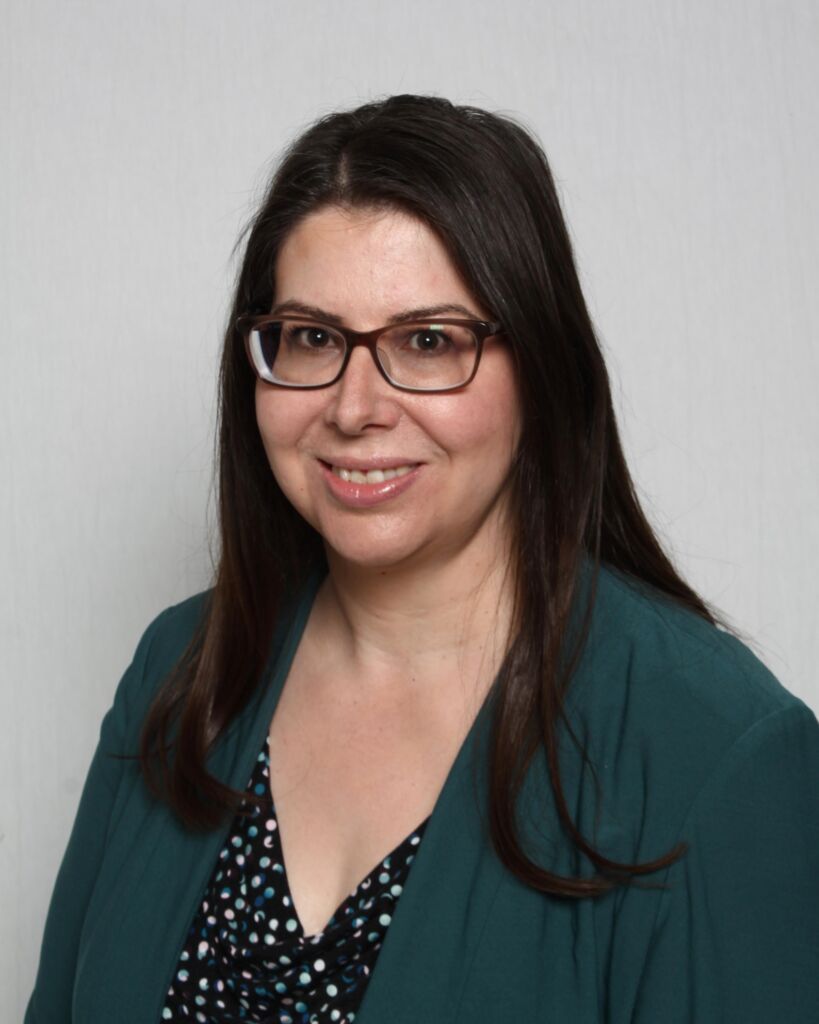 Laura Miskimins (she/her) is the District A Councilor with the Alberta College of Pharmacy. She is a registered pharmacy technician with 19 years of pharmacy experience and is the Pharmacy Operations Manager for Correctional Health with Alberta Health Services. Laura started her pharmacy career working in a community pharmacy that focused primarily on patients with substance use disorder. After the birth of her daughter, Laura transitioned briefly to hospital pharmacy before she moved to Corrections. Laura is passionate about giving back to her profession and community. In the past Laura has also volunteered with CSHP, PTSA and with the Edmonton Pride Festival Society.
Loren Voice: Preceptorship: Standards and Training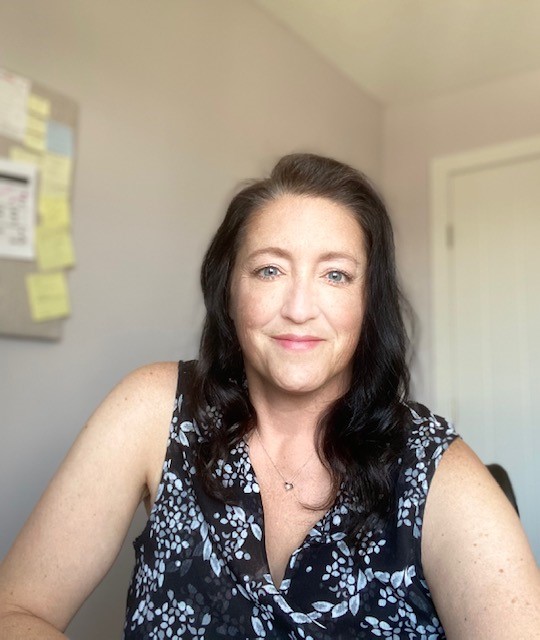 Loren Voice has 25+ years' experience in various pharmacy settings in Alberta. Her pharmacy passions are hospital pharmacy practice, sterile compounding, and teaching. Her current role is Clinical Lab Instructor at Bow Valley College in the Pharmacy Technician program. Expanding her knowledge in hopes of contributing to a better healthcare system, Loren graduated with her Masters of Public Health degree in 2019. Her desire is to inspire others to reach their "ah ha" moments, to act with integrity and communicate with empathy and compassion.
Natalie Anderson: Sexuality and STI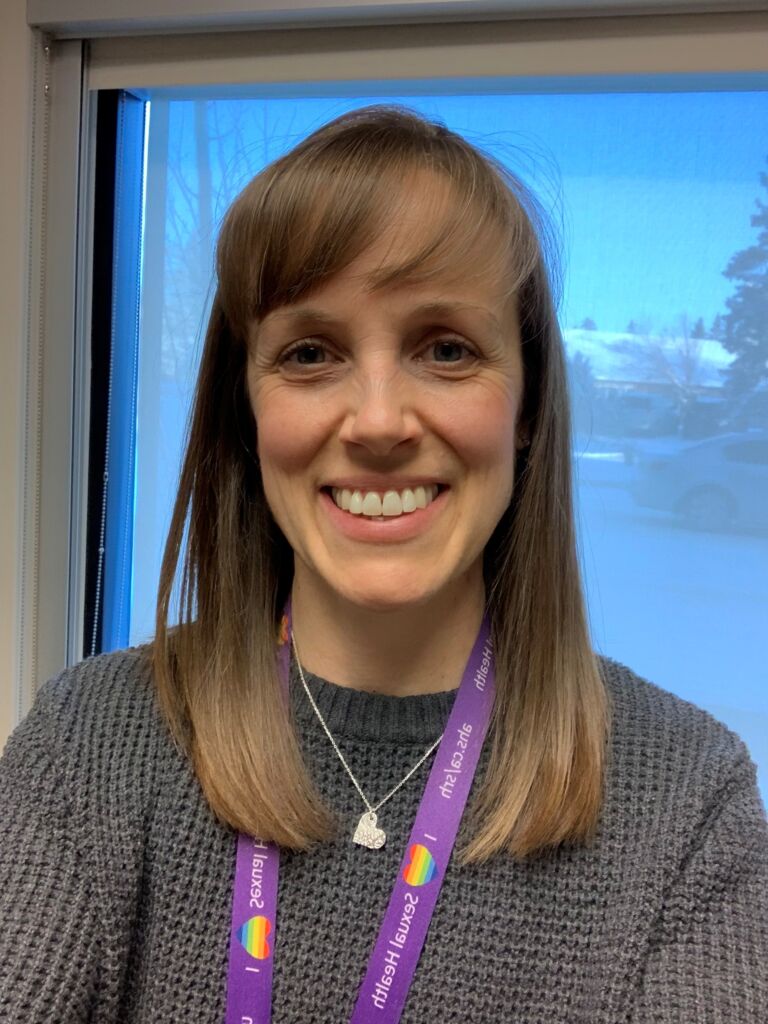 Natalie Anderson (She/Her/Hers) RN, BSc, MSc is a Registered Nurse and Clinical Instructor with Alberta Health Services Sexual & Reproductive Health Clinics in Calgary since 2016 and has worked in the area of sexual health since 2009. In her current role she works with clinical staff to ensure best practice in the provision of sexual health care through staff training and support and the development of guidelines and policy. Her interests include supporting evidence-based clinical practice in sexual health care, harm reduction and trauma-informed approaches to care, and promoting welcoming, safe and inclusive health care spaces.
Nina Dueck: Pharmacy Technicians in Leadership Roles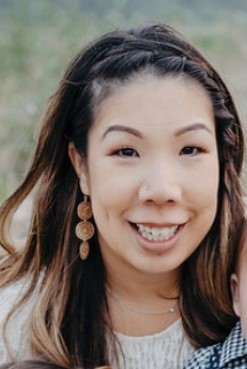 Nina's career started in 2008 at a specialty compounding pharmacy where she gained her knowledge in BHRT, HPTP, Veterinary and other specialty compounds. Nina moved to Calgary in 2013 where she settled as the first regulated technician at South Health Campus. She has always been quick to hop into any learning opportunity that arises including injection training, PCCA workshops, sterile and non-sterile, high risk, and chemo/hazardous compounding. Nina expanded her leadership skills as a preceptor, CIVA and chemo certifier, helped implement the role of clinical support technicians, volunteered as a TKC presenter and served as the inpatient pharmacy technician representative for ED nurse orientations. Nina's passion is to inspire and watch her colleagues grow beyond their full scope.
Pamela Timanson: Deep Thoughts: Reflections and learning experiences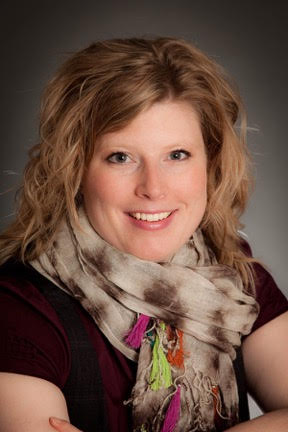 Dr. Pamela Timanson is the Competence Director for the Alberta College of Pharmacy (ACP), and an Adjunct Professor with the Department of Educational Policy Studies at the University of Alberta. Prior to entering her directorship position, Pamela taught undergraduate courses in the Faculty of Education and facilitated online modules and held research positions with the Faculty of Pharmacy and Pharmaceutical Sciences. She was also a high school science teacher for 12 years. Since joining the ACP, Pamela has led the development of a professionalism framework, licensee education program, and a practice improvement program, and is currently leading a project to evolve the competence program. She currently serves as a board member for the Canadian Council on Continuing Education in Pharmacy and a member of NAPRA's Competencies working group.
Suzanne Ranson: Enlightened Diabetes Management (Ascensia Diabetes Care Demo Session)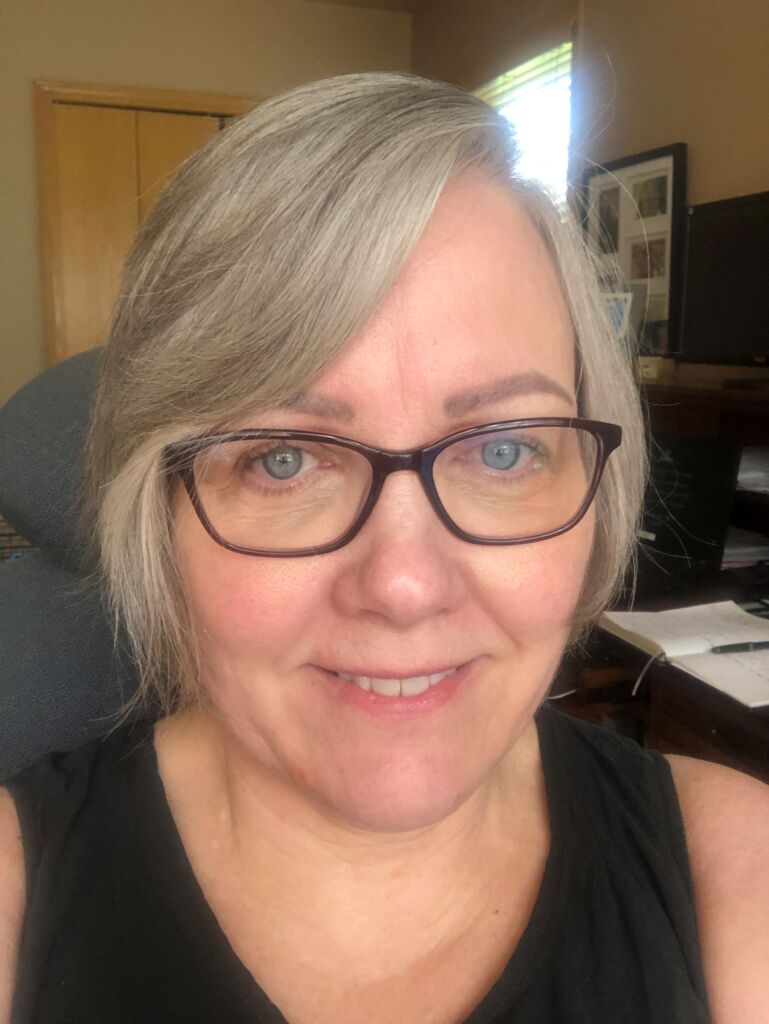 Suzanne has been an employee of Ascensia Diabetes for 10 years. Suzanne has successfully completed training with continuing pharmacy education on metabolic syndrome and diabetes. Ascensia continually offers education to help patients with their diabetes management.
Tammy Troute-Wood:
Sexuality and STI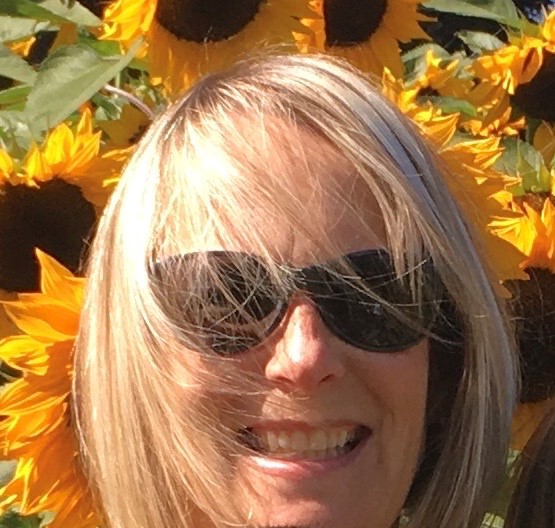 Tammy Troute-Wood (She/Her/ Hers) RN, MN, CCHN(C), is a Registered Nurse and Sexual and Reproductive Health Specialist with Alberta Health Services (AHS) in Calgary Zone. Tammy has 20 years experience working in sexual and reproductive health promotion/education, labour and delivery, fertility and sexual and reproductive health clinical services. In her current role, she works in health promotion and education to build knowledge and comfort of health professionals to incorporate healthy sexuality into their everyday practice.
Terri Drover:
Management of Consumer Returned Pharmaceuticals and Medical Sharps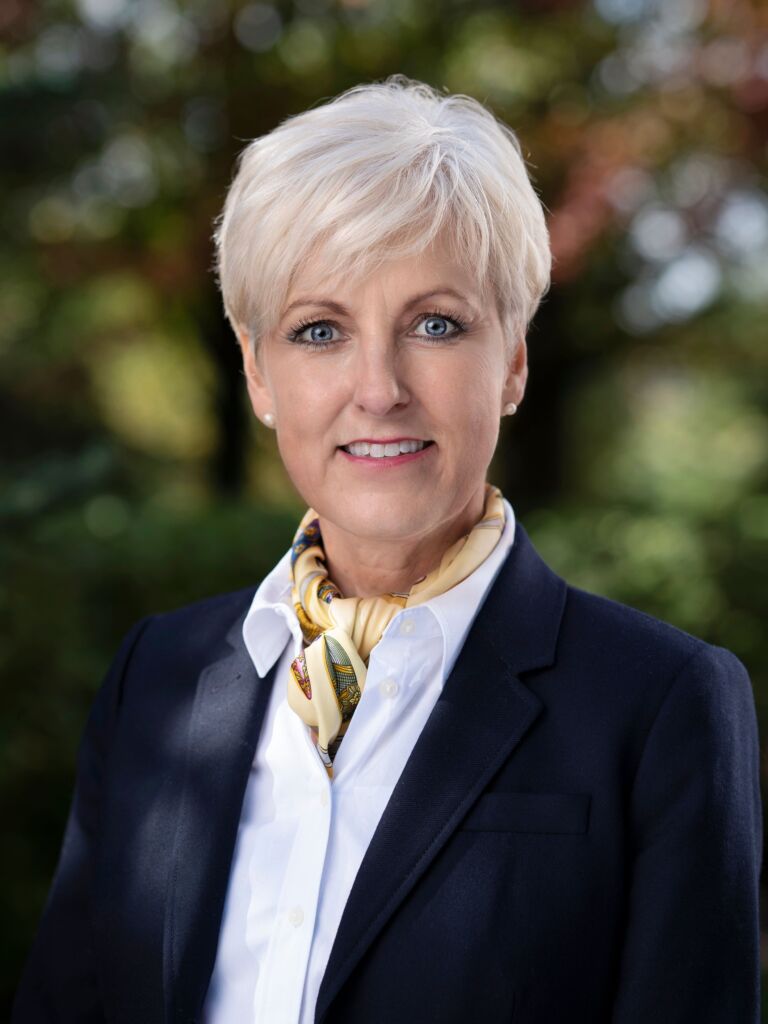 Terri Drover is the Director-General at Health Products Stewardship Association (HPSA), a Canadian non-profit that runs take-back programs for unwanted medications and used sharps. Before joining HPSA, Terri accumulated over 30 years of executive experience in the pharmaceutical industry, holding various decision-making roles for pharmaceutical companies in North America, including Proctor and Gamble, Apotex, Sandoz and Wyeth Pharmaceuticals. Her breadth of experience spans health care, sales and marketing, regulatory affairs, government relations and distribution. As Director-General at HPSA, Terri leads the strategic direction of the team to fulfill their mission of protecting the health and safety of Canadians and the environment from the improper disposal of unwanted medications and used sharps. She's passionate about bridging the gap between health care and the environment. She has been a board member of the Canadian Association of Healthcare Reimbursement, Canadian Foundation for Pharmacy and GS1 (Pharmacy Sector), a not-for-profit organization that develops and maintains global standards for business. She is also a volunteer Board member for CHATS (Community and Home Assistance to Seniors).
Zubin Austin: Who Do You Think You Are? Professional Identity & Pharmacy Technicians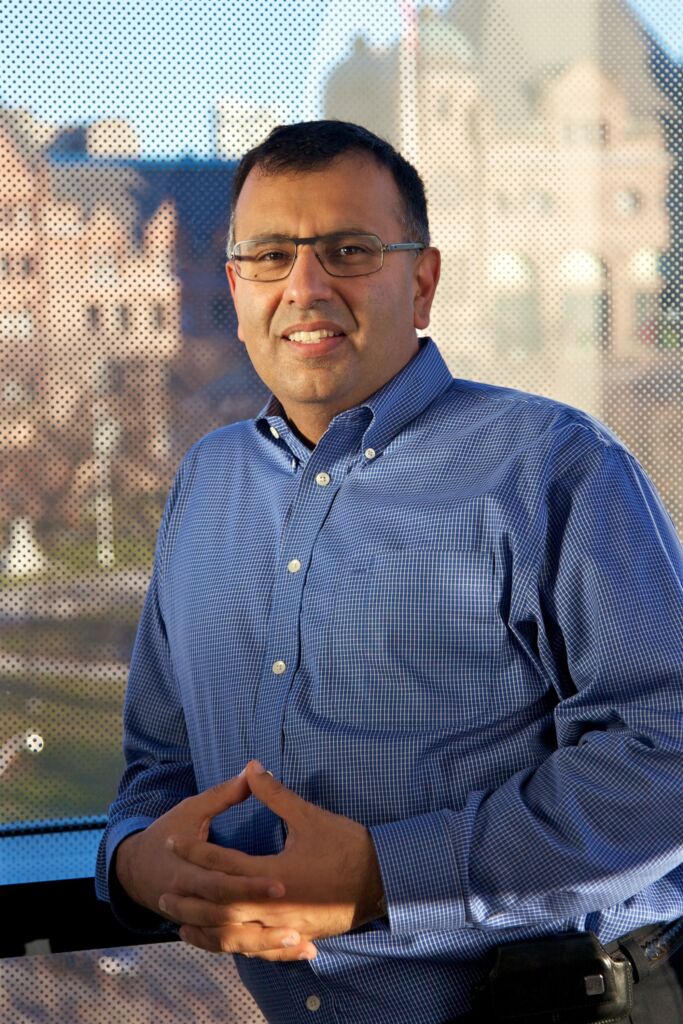 Zubin Austin BScPhm MBA MISc PhD FCAHS is Professor and Koffler Research Chair at the Leslie Dan Faculty of Pharmacy and the Institute for Health Policy, Management, and Evaluation – Temerty Faculty of Medicine at the University of Toronto. His research focuses on the professional and personal development of the health workforce. He has published over 225 peer reviewed papers and authored 4 reference textbooks. In 2017, in recognition of the global impact of his research, he was installed as a Fellow of the Canadian Academy of Health Sciences, one of the highest honours for health researchers in Canada. He is also the only University of Toronto professor ever to have received both the President's Teaching Award for sustained excellence as an educator and the President's Research Impact award for the global significance of his work. He has been named Professor of the Year by students on 20 separate occasions.