Conference News 2022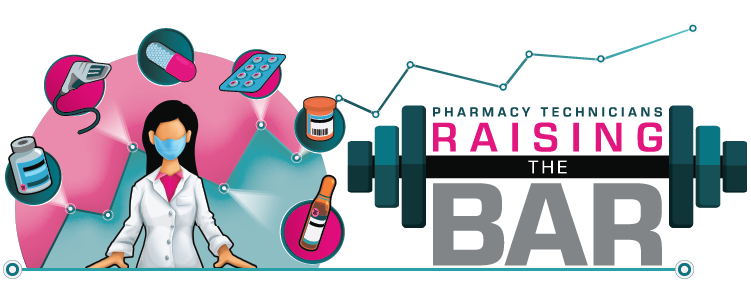 Thank you to everyone who attended the 2022 Alberta Pharmacy Technician Conference! This year's conference was once again held virtually through a new-to-us platform, Pheedloop, with on-demand sessions from September 3rd to 11th, and two days of live sessions on September 10th & 11th. We had over 300 registrants from across Canada!
Our speakers this year came from a variety of different positions as Pharmacy Technicians. Feedback from our education sessions was positive, with attendees agreeing that they were relevant, well presented, met objectives, and were all at the expected education level. On behalf of our conference planning committee for 2022, I would like to thank all of our speakers again – Pamela Timanson, Loren Voice, Christine deBoer, Suzanne Ranson, Natalie Anderson and Tammy Troute-Wood, Zubin Austin, Amber Ruben, Jennifer Tuck, Kim Virus, Catharine Gimbel, Terri Drover, Nina Dueck, Laura Miskimins, Kim Rode and Heather Snook!
As with every year, this year's conference would not have been possible without the support of our sponsors! We are very grateful for all of their contributions. Thank you to our Diamond Level sponsors – TD, Healthpro, Fresenius Kabi, and Ascensia; our Emerald Level sponsors Healthmark, Apotex, and Abbott; our Ruby Level sponsors BrokerLink, and BD; and to our Opal Level sponsors Costco Pharmacy, Jones Packaging, and Alberta Blue Cross. We hope that all attendees had an opportunity to visit the virtual sponsorship booths and interact with some of the sponsors. I would like to also thank Anne Cox for providing us with a few on-demand yoga breaks to get up from our computers and have an opportunity to stretch.
We also would like to thank everyone who attended our Board of Directors' Annual General Meeting and Town Hall, as well as our awards presentation. Congratulations to Heather Snook, the recipient of this year's Professionalism Award, as well as everyone who won prizes using our gamification codes!
We have reviewed all of the feedback received from attendees and will be passing that along to the 2023 Conference Planning Committee, including recommendations for next year from the 2022 Committee.
I personally would like to thank the volunteers of the 2022 Conference Planning Committee for all of their hard work and dedication throughout the year – Teresa Hennessey, Ivan Yu, Lindsay Marks, Samantha Kennedy, Stephanie Braga, and Morgan Lahl!
If you or someone you know is interested in joining and helping our conference planning committee to prepare for the 2023 Alberta Pharmacy Technician Conference, please send an email with your contact information to info@ptsa.ca.
We are very excited to be back in person for 2023, and we hope to see all of you there!
Allie Weaver
Chairperson, 2022 Alberta Pharmacy Technician Conference